El Paso
Selling Your Junk Car in El Paso: All You Need to Know
Getting Top Dollar for Your Junk Car in El Paso:
Considering letting go of that old car in El Paso or nearby cities? Whether it's Anthony, Clint, Canutillo, Texas, Chaparral, or Santa Teresa, New Mexico, Pull-A-Part has you covered. We aim to make your experience as seamless as possible, offering competitive prices, swift towing services, and cash in hand. If you're curious about your junk car's value, don't hesitate to reach out to us at 915-503-1385 or request a quote online.
Navigating the Sale - From Quote to Cash:
When it comes to selling to an auto junkyard like Pull-A-Part near El Paso, you're presented with various convenient options. Obtain a free quote from the comfort of your home online, over the phone, or even by paying us a visit at our El Paso office, which remains open from 8:00 AM to 5:30 PM, Monday to Saturday. After you've agreed to our offer, a tow truck will promptly arrive at your location within 24 hours to three days. The selling process is quick, often concluding in roughly 20 minutes, and depending on the pick-up or drop-off method, you'll leave with cash or a company check.
Texas Title Requirements Made Simple:
In Texas, there's a straightforward requirement for selling your car to a junkyard: the car's title. But what if you've lost it? No worries at all. Simply head to the Texas Department of Motor Vehicles and fill out the Form VTR-34 to apply for a replacement title. Depending on whether you're applying by mail or in person, there's a nominal fee involved ($2 by mail or $5.45 in person). If you find yourself lost in the process, the Pull-A-Part team stands ready to assist.
What We're Looking For in Your Car:
A common question we hear is: "What condition does my car need to be in?" The simple answer? Any condition at all. Damaged, missing parts, or non-functional, we're interested in your vehicle. Just provide us with the specifics: its year, make, model, current location, and an honest assessment of its condition. However, do keep in mind that cars with unresolved liens or loans won't be eligible for purchase.
Pull-A-Part's Commitment to the El Paso Community:
Among the many salvage yards in El Paso, why choose Pull-A-Part? Our mission revolves around giving vehicles a new lease on life. A staggering 95% of the cars we procure become a pivotal part of our used auto parts inventory spread across multiple national locations. Our ethos champions maximizing a vehicle's potential, be it offering affordable transportation to families or ensuring that its end-of-life recycling process is environmentally friendly. In choosing Pull-A-Part, you're not just securing a favorable deal but also uplifting the El Paso community.
Exploring More with Pull-A-Part:
Should you decide to hold onto your vehicle for now, remember Pull-A-Part for all your quality used auto parts requirements. Our El Paso salvage yard is ever-ready to cater to your needs. And whenever you deem it's the right time to part ways with your vehicle, we're here, cash in hand, to facilitate your decision.
Cities We Proudly Serve: Anthony, Canutillo, Chaparral (NM), Clint, El Paso, and Santa Teresa (NM).
Ready to Start? Convert your old vehicle into valuable cash. We pledge free towing, immediate payment, and an unrivaled customer service experience. Call us now to kickstart your journey with Pull-A-Part.
FAQs about Selling Junk Cars in El Paso with Pull-A-Part
1. How can I find out how much my junk car is worth in El Paso?
At Pull-A-Part, we offer competitive rates for junk cars. You can easily get a quote by calling us at 915-503-1385, submitting an online request, or visiting our El Paso office in person.
2. What areas around El Paso does Pull-A-Part service?
We proudly serve multiple areas around El Paso, including Anthony, Clint, and Canutillo in Texas, as well as Chaparral and Santa Teresa in New Mexico.
3. What if I don't have the title for my car in Texas?
A car title is crucial for selling to junkyards in Texas. If you've misplaced yours, you can visit the Texas Department of Motor Vehicles to apply for a title replacement. There, you'll need to fill out Form VTR-34 and pay a small fee. If you need guidance through the process, Pull-A-Part is here to help.
4. Do you buy cars that are not in running condition?
Absolutely! We buy cars in any condition—whether they're missing parts, damaged, or not running at all. Just give us an honest description, and we'll give you a quote.
5. How quickly will you pick up my car after I agree to sell?
Once you've accepted our offer and scheduled a tow, our tow truck typically arrives at your location within 24 hours to three days. The selling process post-pickup is swift, often wrapping up in about 20 minutes.
6. What sets Pull-A-Part apart from other salvage yards in El Paso?
Pull-A-Part is committed to the community. Unlike most salvage yards that merely shred cars for metal recycling, 95% of the cars we acquire are integrated into our used auto parts inventory. Our goal is to use every car to its maximum potential, benefiting the El Paso community by providing affordable transportation and eco-friendly recycling.
7. If I'm not ready to sell my car, can I still visit Pull-A-Part for auto parts?
Of course! If you decide to keep your vehicle a bit longer, you can always visit our El Paso salvage yard for quality used auto parts to keep your car running smoothly. Whenever you're ready to sell, remember Pull-A-Part is here to offer cash on the spot.
---

CALL US
Operators are standing by to offer top dollar for your junk car. So don't wait, turn that clunker into cash today. Call us NOW!
---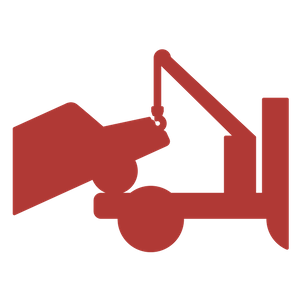 GET A FREE TOW
Stressed about selling your junk car? Don't be - we make it easy. Once we agree on a price, we'll send a truck to tow your car FREE of charge.
---

GET PAID INSTANTLY
Wanna rid yourself of that junk car and turn it into cash ? When you sell us your car, you get paid on the spot... Pick up the phone and call us NOW.
---
Call or fill out the form below for your free quote
Is this car complete?
For a car to be complete, the following criteria must be met:
No major mechanical components are missing, including the catalytic converter, engine or transmission
All wheels are included
All major body parts are intact, including all doors, hood and trunk