Pull-A-Part has positions in the following teams:
"Pull-A-Part offers a different kind of career - one with real growth opportunities. If you're a hard worker, enjoy a challenge, and like helping others, we want you on the Pull-A-Part team."
-Ross Kogon CEO
-Ross Kogon CEO
BE A PART OF SOMETHING BIGGER
We make a difference in the communities where our employees live and work.
At Pull-A-Part, our values drive our business: Respect. Help. Learn. Grow. We act on these values by being good neighbors and outstanding environmental stewards. Our lots set the standard for cleanliness and safety. We strive to be a positive force in every one of our locations.
IMPACTING CUSTOMERS AND COMMUNITIES
When Pull-A-Part enters a community, it's a long-term commitment to doing good.
When their cars don't work, our customers don't work. They need transportation. That's why our job of getting them back on the road is so important. Older cars need parts, and we provide an affordable way for customers to keep their cars running. But our commitment extends beyond our customers into the community. We're always eager to help by supporting our neighbors and local causes.
WE LEND A HELPING HAND BY:
Providing vehicles for first-responder emergency extrication and jaws-of-life training
Providing locations for law enforcement canine explosives training
Sponsoring local teams and events
Supporting local charities
Maintaining clean, safe and attractive stores and yards
Hosting monthly customer appreciation events
"Pull-A-Part is completely different from what people generally assume about our industry. We don't just comply with environmental regulations and standards, we exceed them. Our employees are environmental stewards. We're an environmental solution."
-Steve Levetan Executive Vice President
-Steve Levetan Executive Vice President
IMPACTING THE ENVIRONMENT
Our commitment to the environment is unparalleled in our industry.
Pull-A-Part has raised the bar when it comes to recycling and preventing pollution. We work closely with environmental regulators and take the lead on recycling initiatives. Our methods dramatically reduce the waste generated by the vehicles we process.
For every 100,000 cars we recycle, 6,000 tons of waste is diverted from landfills - enough waste to fill a line of tractor-trailer trucks 4.5 miles long.
Pull-A-Part has removed and recycled 300,000+ mercury switches from cars, preventing contamination of more than 39 billion gallons of ground water or the equivalent of a 6,000-acre lake, 20 feet deep.
Each vehicle we recycle conserves nearly 11 million BTUs of energy - enough to light a 60-watt bulb for nearly six years.
Our recycled vehicles produce 21% less shredder residue when compared to typical vehicles - that's 120 pounds less landfill waste for every car we recycle.
Each vehicle we recycle saves the equivalent of about four tons of greenhouse gas (CO2).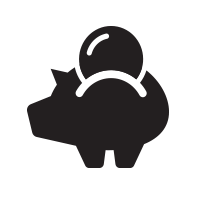 BENEFITS AT PULL-A-PART
As a Pull-A-Part employee, you'll enjoy a rich benefits package.
We aim to attract the very best people to join the Pull-A-Part team. That's why our employee benefits are among the best in the industry.
Our benefits for full-time employees include:
Competitive salary
Paid holidays
Paid vacation
Health insurance
Life insurance
401(k) retirement plan with company match
Extensive training
Wellness program
Employee appreciation days
Employee referral program
Employee council
If you are a veteran, we'd love to talk to you.
In our experience, veterans make excellent employees. Veterans know how to work hard and stick to their mission.
Many veterans enjoy successful careers with Pull-A-Part. If you are a veteran seeking your next challenge, we'd love to help you launch your post-military career.
Full Name:
LEIGHA R.
Position:
Retail Chief
Location:
Canton
---
Favorite Car:
2002 Ford Ranger with mud tires and a lift kit
Favorite Superhero:
Optimus Prime
What do you enjoy most about working at Pull-A-Part?
I would have to say what I enjoy most is interacting with and building a bond with our customers. When you have that relationship with your customers it makes them feel welcome and appreciated.
What is your favorite thing you've learned or skill you've developed while at Pull-A-Part?
I've learned a lot more about car parts -- where they go, how they work, and what makes them break.
How do you see yourself growing, professionally, in the next two years at Pull-A-Part?
In the next two years, I would like to learn more about our production team and their processes so I can be a store manager.