HOW MUCH MONEY CAN I GET FOR SELLING MY JUNK CAR?
Want to sell your junk car to our junkyard? Wondering how much cash you can get for your junk car? We pay top dollar and we will buy your junk car today! At Pull-A-Part, we'll buy any car no matter how old, and whether it runs or not. If you want to know how much your junk car is worth before selling it, just follow the steps below. It's easy to learn how much money Pull-A-Part wi ll give you to buy your junk car.
HOW TO SELL YOUR JUNK CAR TO A PULL-A-PART JUNKYARD:
---

1: FILL OUT THE FORM
We are excited to help you sell your junk car today! To find out how much your junk car is worth, fill out our simple form to the right. We don't mind if there are dents, running or not. We want to help you right away.
---

2: WE EMAIL YOU
Be on the look out for our email, open it up and you are almost ready to sell!
---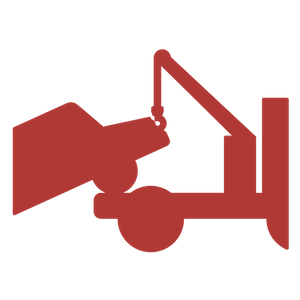 3: GET A FREE TOW
We take the hassle out of selling your junk car. Once we agree on a price for your vehicle, we'll send a tow truck to remove your junk car FREE of charge.
---

4: GET MONEY!
When the driver arrives to pick up your clunker, you'll sell your junk car for cash on the spot. All you need to do is pick up the phone and give us a call. Within a few days, you'll be rid of your junker and be a wad-of-cash richer.
---
---