Columbia
Selling Your Junk Car in Columbia, SC Has Never Been Easier
Easy Steps to Cash in on Your Junk Car:
If you have an old vehicle gathering dust in your garage or driveway, consider turning it into cash. Pull-A-Part in Columbia offers a streamlined process to ensure you get the best deal for your junk car. Just give us a ring at 803-610-4055 or utilize our handy 'Get a Quote' form. Our dedicated team provides top-dollar rates, complements your sale with free towing, and ensures you receive cash on the pickup day itself. For those who'd prefer a face-to-face transaction, you're welcome at our salvage yard, open Monday through Saturday between 8:00 AM to 5:30 PM. Let's transform that old vehicle into a lucrative opportunity.
Title Requirements for South Carolina Junk Car Sales:
Navigating the legal paperwork can sometimes be a headache, but we're here to guide you. In South Carolina, the law mandates the possession of a vehicle's title for sales. If you've somehow lost or misplaced your title, fret not. The South Carolina DMV allows you to apply for a replacement. All you need to do is complete their title application form and part with a $15 fee. And if the process seems overwhelming or you have questions about selling without a title, our experienced team is always ready to assist.
Determining the Worth of Your Junk Car:
Every car has a story, and every story has its value. While your vehicle might have seen its fair share of adventures, it still holds monetary worth. At Pull-A-Part, we evaluate your car based on its make, model, year, and overall condition. Given that the vehicle market fluctuates and prices can adjust based on the local Columbia market rates, we encourage sellers to act swiftly when they receive an enticing quote. And remember, while we are keen on purchasing a wide range of vehicles, Pull-A-Part steers clear of cars that have outstanding loans or liens. It's best to ensure your car is free from any financial encumbrances.
The Pull-A-Part Promise: Any Car, Any Condition:
Your vehicle has been a loyal companion through thick and thin. Whether it's in tip-top shape, has a few bumps and bruises, or has seen better days, Pull-A-Part is genuinely interested. We proudly stand by our commitment to purchase any car or truck, undeterred by age, dimensions, or condition. Even those vehicles that have ceased to function or have significant parts missing are welcome here. And the cherry on top? Our extensive free towing service covers numerous areas, including Lexington, Winnsboro, Eastover, and Camden. Your convenience is our priority.
A Second Life for Your Car, Benefit for the Community:
Trading in your vehicle does more than just free up space and provide you with cash. When you choose to sell with us, your car embarks on a second life, either as a treasure trove of parts in our 25 nationwide auto part stores or as a revitalized vehicle for someone in need. Many families benefit from these affordable parts and vehicles, making their day-to-day lives a tad easier. For cars that have truly run their course, we engage in green recycling practices, ensuring the environment is preserved. By partnering with us, you not only gain financially but also make a positive impact on the community at large.
FAQs for Selling a Junk Car in Columbia, SC
1. How can I sell my junk car to Pull-A-Part in Columbia, SC?
You can contact Pull-A-Part directly at 803-610-4055 or use the 'Get a Quote' form online. If you prefer an in-person experience, you can visit the salvage yard from Monday to Saturday, 8:00 AM to 5:30 PM.
2. Do I get free towing when I sell my car to Pull-A-Part?
Yes, Pull-A-Part offers free towing services. Once you agree on a price, they'll arrange a tow truck to pick up your vehicle at no additional cost to you.
3. What if I've lost the title to my car?
The state of South Carolina requires you to have possession of the vehicle's title when selling a car. If you've lost it, you can apply for a replacement title at the South Carolina DMV. You'll need to complete a title application form and pay a $15 fee.
4. How is the value of my junk car determined?
Pull-A-Part evaluates your car's worth based on its make, model, year, and overall condition. Prices may vary depending on the current rates in the Columbia area.
5. Are there cars that Pull-A-Part won't buy?
Pull-A-Part is committed to purchasing any car, regardless of its condition. However, they don't buy cars with outstanding loans or liens. Ensure your vehicle is free from any financial encumbrances before selling.
6. How soon can I expect payment after selling my car?
Once all the necessary checks and verifications are done, you can typically expect to be paid within 20 minutes after the vehicle is towed.
7. What happens to my car after I sell it to Pull-A-Part?
Your car may become a part of the inventory in one of the 25 nationwide auto part stores. Some cars might be resold as used vehicles, while others may be recycled in an environmentally-friendly manner.
8. Can I buy parts or vehicles from Pull-A-Part in Columbia?
Absolutely! Pull-A-Part doesn't just buy cars; they also sell reliable used auto parts and affordable vehicles. If you're looking for parts or a new ride, you can check out their inventory in Columbia.
9. Is there a geographical limit to the free towing service provided by Pull-A-Part?
Pull-A-Part offers an extensive free towing service that covers several areas, including Lexington, Winnsboro, Elgin, Eastover, and Camden, ensuring a broad range of coverage for their customers.
---

CALL US
Operators are standing by to offer top dollar for your junk car. So don't wait, turn that clunker into cash today. Call us NOW!
---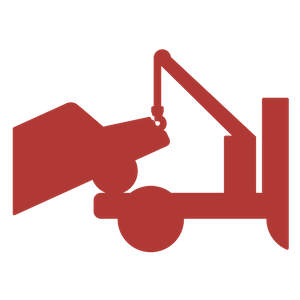 GET A FREE TOW
Stressed about selling your junk car? Don't be - we make it easy. Once we agree on a price, we'll send a truck to tow your car FREE of charge.
---

GET PAID INSTANTLY
Wanna rid yourself of that junk car and turn it into cash ? When you sell us your car, you get paid on the spot... Pick up the phone and call us NOW.
---
Call or fill out the form below for your free quote
Is this car complete?
For a car to be complete, the following criteria must be met:
No major mechanical components are missing, including the catalytic converter, engine or transmission
All wheels are included
All major body parts are intact, including all doors, hood and trunk