Knoxville
HOW TO SELL JUNK CARS FOR CASH IN KNOXVILLE
Selling or scrapping your junk car for cash near Knoxville is easy at an auto salvage yard like Pull-A-Part! Getting cash for your junk car couldn't be easier with Knoxville's Pull-A-Part location. When you sell your car to us, we'll not only make the process quick and easy, you'll have the confidence that you're getting the best price for your junk car — regardless how old or damaged it may be. We'll come to pick up or tow your junker for free from Maryville, Farragut, Jefferson City or other surrounding areas in eastern Tennessee. What's even better: you'll get cash on the spot.
See how much your car is worth with a free quote. Give us a call today.
HOW TO SELL YOUR CAR TO AN AUTO JUNKYARD NEAR KNOXVILLE. YOU HAVE OPTIONS!
Sell your junk car by submitting a quote form online, or chat with one of our representatives over the phone. If you'd rather visit a Pull-A-Part location in person to sell your junk car, our hours are 8:00 AM to 5:30 PM Monday through Saturday. Either way you choose, all quotes are free.
CAN I SELL A CAR IN TENNESSEE WITHOUT A TITLE?
You sure can. If your car is 12 years or older and does not have a lien, you're free to sell it without a title. You will, however, need to show proof of ownership, like an old vehicle registration and a form of photo identification. If you would still like to request a duplicate copy of your title, apply for one at the Tennessee Department of Revenue, fill out an Application for a Duplicate Certificate of Title and pay the $11 fee (there may potentially be additional other one-time fees.) If you have any questions about selling your junk car, our team of auto experts is always here to help.
WHAT DO YOU NEED TO KNOW BEFORE YOU SELL YOUR CAR TO PULL-A-PART IN INDIANAPOLIS?
No matter the condition, we'll buy your car. So feel free to call out anything that may be missing or damaged — after all, we know it's a junk car. To give our greater Knoxville area residents the best deal, we just need a few more details from you. Here's what we'll ask:
What is the year, make and model of the

 

car you're selling?
Where is the pick up location for your

 

junk car?
What are the details about the current condition of the car?
Are there any missing parts, like wheels or engine, or is there any other major damage?
HOW MUCH IS MY JUNK CAR WORTH IN KNOXVILLE?
Current rates for junk cars may vary and fluctuate across eastern Tennessee. We base our prices on the make, model, year and overall condition of the vehicle. Getting paid for your car — regardless of its condition — is easy, but take note of a few things about your sale price:
If you are happy with your quote, don't wait long. Quotes are specific to the date they're issued, and may change over time.
If we tow or pick up your

 

car, you'll get

 

cash

 in hand at the time of pickup. If you drop it by one of our eastern Tennessee locations, you'll get a company check, and prices may vary by location.

Pull-A-Part will not purchase vehicles with a current lien or loan, so it must be paid off before you can sell it to us.
WHO BUYS CARS IN ANY CONDITION NEAR KNOXVILLE? WE DO! PLUS WE TOW IT FOR FREE, TOO!
Even if your car doesn't run, it's missing a main component or has significant damage, we'll buy it! After assessing your junk car's condition, age and size we'll agree on a price, and send a tow truck to pay you cash in hand at the time of pickup.
These are the types of cars we buy near Knoxville:
Junk Cars
Salvage Cars
Damaged Cars
Used Cars in Any Condition
HOW LONG DOES IT TAKE TO SELL MY CAR TO AN AUTO SALVAGE YARD IN TENNESSEE?
After setting up a tow for your junk car sale in the Knoxville area, it may take as little as 24 hours for the tow truck to arrive. But it will not take more than three days. Once we arrive, the actual transaction only takes about 20 minutes, and you're done.  
WHAT HAPPENS AFTER I SELL MY CAR TO A JUNKYARD LIKE PULL-A-PART IN KNOXVILLE, TN?
Why should you scrap your car with Pull-A-Part instead of other junkyards? If you're wondering why you should sell your junk car to us instead of your everyday junkyard, here's the truth: Pull-A-Part is actually making a difference.
Those other places will take your old car and shred it to recycle the materials. But while we pay you just as much or more than other junkyards, we give your car a second life — helping to supply our 25 used auto part retail locations across the nation. Bottom line: 95 percent of the cars we buy for cash go on to help families make easy and affordable repairs to their own cars.
Once your car has been fully scrapped for its parts, it will then be recycled in an environmentally safe and compliant way.
It's also possible that your car may just need a few fixes to get back to running condition. By doing this, we can supply reliable, cheap and reliable used cars for people to purchase, helping them get back and forth to work.
So if you're looking to sell your car, benefit your Knoxville community, and do it all for top dollar, Pull-A-Part is your place.
Curious to learn more about our Pull-A-Part process in eastern Tennessee? Please contact us with any questions. We're always happy to help.  
Not Ready to Sell Your Car to a Junkyard Near You?
Visit Pull-A-Part Knoxville's auto salvage yard to get your car up and running again with quality used auto parts. And once you're ready to scrap your junk car, keep us in mind. We'll pay you top dollar and give you peace of mind that your car is doing some good in the Knoxville community. And don't forget to see our used car for sale once you're in the market for a new set of wheels.
---

CALL US
Operators are standing by to offer top dollar for your junk car. So don't wait, turn that clunker into cash today. Call us NOW!
---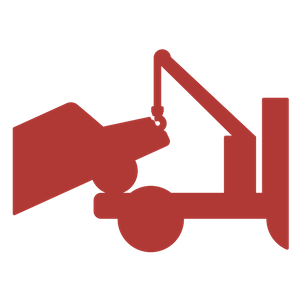 GET A FREE TOW
Stressed about selling your junk car? Don't be - we make it easy. Once we agree on a price, we'll send a truck to tow your car FREE of charge.
---

GET PAID INSTANTLY
Wanna rid yourself of that junk car and turn it into cash ? When you sell us your car, you get paid on the spot... Pick up the phone and call us NOW.
---
Call or fill out the form below for your free quote
Is this car complete?
For a car to be complete, the following criteria must be met:
No major mechanical components are missing, including the catalytic converter, engine or transmission
All wheels are included
All major body parts are intact, including all doors, hood and trunk