Cleveland
How to Sell Your Junk Car in Cleveland, OH
Thinking of where to offload your junk car in or around Cleveland, be it in Lorain, Elyria, Mentor, or beyond? Pull-A-Part is your answer. We've simplified the selling process for you. With just a call to 216-404-2993 or a quick completion of our online quote form, you're well on your way to getting cash for that old vehicle. One of our unique offerings is our free towing service; not only will we pay you on the same day we pick up your car, but we also handle its removal at no extra charge to you. And if you're uncertain about how to sell a car in Ohio without a title, don't fret. It's a requirement to have one, but you can obtain a duplicate from your local County Clerk of Courts Title Office for a small fee.
The Pull-A-Part Difference
Many wonder why they should choose Pull-A-Part over other salvage yards. The difference is clear: while many junkyards shred cars for metal recycling, we view them as potential treasures. Many of the cars we purchase are used to stock our 25 retail auto parts locations across the U.S., aiding families with affordable car repair solutions. Some cars might just need a little TLC to be road-ready again, providing the community with cost-effective transportation. And when a car's useful life is genuinely over, we recycle responsibly, keeping the environment in mind.
Value and Payment
Your car's value is determined by various factors, including market rates in Cleveland, its make, model, age, and condition. It's essential to move quickly once you get a quote, as it's only valid for that day. When the deal is struck, expect prompt payment. Once we agree on a price, our tow service can be there within 24 hours to 3 days, and you'll receive payment in as little as 20 minutes upon pickup.
A Full-Service Experience
Even if you're not ready to part with your vehicle, Pull-A-Part offers more than just buying services. We house a plethora of reliable used auto parts in our Cleveland location. For those seeking affordable used cars or parts, or when you finally decide to sell that old vehicle, remember Pull-A-Part Cleveland – where cash for cars isn't just a transaction, but a promise.
Frequently Asked Questions for How to Sell a Junk Car in Ohio
1. How can I sell my junk car in Cleveland?
Call Pull-A-Part at 216-404-2993 or complete the online 'Get a Quote' form. We offer free towing and same-day cash payments for your car.
2. What hours can I directly bring my car to Pull-A-Part Cleveland for sale?
You can bring your car to our auto salvage yard Monday through Saturday from 8:00 AM to 5:30 PM.
3. Do I need a title to sell my junk car in Ohio?
Yes, a vehicle title is required. If you don't have one, apply for a duplicate at your local County Clerk of Courts Title Office. There's a form, BMV 3774, and a minimum fee of $15.
4. How is the value of my car determined?
The value depends on various factors, including Cleveland market rates, the car's make, model, age, and overall condition.
5. How soon can I expect payment for my car?
Once we finalize the price, you'll receive payment when the car is picked up or delivered, often within 20 minutes of our tow truck's arrival.
6. Do I have to pay for towing?
No, Pull-A-Part offers free towing for areas like Canton, Wooster, Medina, Strongsville, and Garrettsville.
7. What types of cars does Pull-A-Part buy?
We purchase Junk Cars, Salvage Cars, Damaged Cars, and Used Cars in any condition.
8. What happens to my car after selling it to Pull-A-Part?
Your car might become inventory at one of our 25 used auto parts retail locations, get sold as a cheap, reliable vehicle after minor repairs, or be used for parts. Once no longer viable, we recycle the cars responsibly.
9. Why should I choose Pull-A-Part over other junkyards in Cleveland?
Unlike many yards that just shred cars for metal, we often give vehicles a new lease of life, be it as affordable repair solutions or even road-ready vehicles. Plus, we're environmentally conscious in our recycling practices.
10. What if I'm not ready to sell my car yet?
Pull-A-Part isn't just about buying. If you're looking for used auto parts, visit our Cleveland salvage yard or check out our used car inventory.
Canton
Cleveland
Garrettsville
Medina
Strongsville
Wooster
---

CALL US
Operators are standing by to offer top dollar for your junk car. So don't wait, turn that clunker into cash today. Call us NOW!
---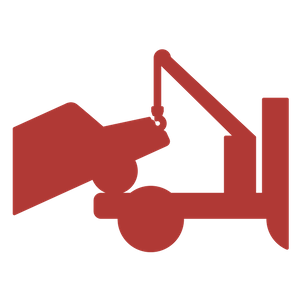 GET A FREE TOW
Stressed about selling your junk car? Don't be - we make it easy. Once we agree on a price, we'll send a truck to tow your car FREE of charge.
---

GET PAID INSTANTLY
Wanna rid yourself of that junk car and turn it into cash ? When you sell us your car, you get paid on the spot... Pick up the phone and call us NOW.
---
Call or fill out the form below for your free quote
Is this car complete?
For a car to be complete, the following criteria must be met:
No major mechanical components are missing, including the catalytic converter, engine or transmission
All wheels are included
All major body parts are intact, including all doors, hood and trunk