Augusta
How to Sell Your Junk Car in Augusta, GA
Easily Cash In Your Junk Car in Augusta and Surrounding Areas
Whether you're nestled in Augusta or its neighboring cities like Aiken, Evans, or Waynesboro, you have a golden opportunity to cash in your junk car with Pull-A-Part. Out of all your options in Augusta, GA, we stand out by offering top dollar for your vehicle, ensuring a hassle-free process by picking up your car and handing you the cash immediately.
Convenient Selling Options & Essential Information
Deciding how to sell? Pull-A-Part gives you flexibility. Either call our dedicated Car Buy Associates at 706-383-2865, opt for the online 'Get a Quote' form, or visit our Augusta salvage yard, open between 8:00 AM and 5:30 PM from Monday to Saturday. If you're concerned about title requirements, rest easy. In Georgia, cars 12 years or older without liens can be junked without a title. Still, it's always good to have proof of ownership. Need a replacement title? The Georgia Department of Revenue is your go-to.
Determining Your Car's Value & What We Accept
Curious about your car's worth? At Pull-A-Part, valuation hinges on the car's specifics, like make, model, year, and overall condition. These quotes, linked to the current market pulse in Augusta, are day-specific. So, if a favorable quote comes your way, seize the moment! We ensure payment either in cash upon pickup or through a company check if you bring the car to us. The cherry on top? We buy cars in any condition and provide free towing, reaching out to areas around Augusta like Aiken, Evans, Waynesboro, and more.
Your Car's Second Life with Pull-A-Part
After selling, ever wondered what happens to your car? Unlike many who might simply shred and recycle, Pull-A-Part takes pride in extending your car's life. Around 95% of the cars we acquire enrich our 25 nationwide auto parts retail outlets. This approach not only champions sustainability but also aids families with affordable car repairs. Some cars might even find new owners post-minimal repairs. Once the car's utility is fully exhausted, our eco-friendly recycling ensures minimal environmental impact.
Beyond Buying: Our Comprehensive Services in Augusta
Apart from buying junk cars, Pull-A-Part is a one-stop destination for auto needs in Augusta. If you're on the hunt for quality used auto parts, our salvage yard has you covered. In need of a dependable used car? We have an array ready for you! With our extensive services, our commitment remains clear — serving the Augusta community with integrity, convenience, and value.
Pull-A-Part Augusta: Frequently Asked Questions
1. How can I sell my junk car for cash in Augusta with Pull-A-Part?
Whether you're in Augusta or nearby cities like Aiken, Evans, or Waynesboro, selling your junk car is a breeze. Call us at 706-383-2865, use the online 'Get a Quote' form, or visit our Augusta salvage yard. We offer top dollar, pick up your car, and give you cash instantly.
2. Can I sell a car in Georgia without a title?
Absolutely. If your car is 12 years or older and has no liens, you can junk it without a title. However, some form of ownership proof is required. For title replacements, contact the Georgia Department of Revenue.
3. How does Pull-A-Part determine the value of my junk car in Augusta?
Your car's value at Pull-A-Part is based on its make, model, year, and overall condition. Keep in mind that quotes are day-specific due to fluctuating market rates in Augusta, so it's wise to act quickly if you receive a favorable quote.
4. Will Pull-A-Part really buy any car, irrespective of its condition?
Yes! From junk and damaged cars to used cars in any state, we're keen on purchasing them all. If the car isn't drivable, don't fret — we offer free towing.
5. How long will it take to get cash after selling my car to Pull-A-Part?
You'll be pleasantly surprised! After scheduling the free tow, it takes a mere 24 hours to three days for us to retrieve your junk car. Upon our arrival for the pickup, a straightforward 20-minute transaction ensures you have cash in hand.
6. What happens to my car after it's sold to Pull-A-Part?
Unlike many others, we prioritize giving your car a prolonged life. Roughly 95% of our acquisitions replenish our 25 used auto parts retail locations nationwide. This not only benefits the environment but also assists families with cost-effective car repairs. Cars in decent shape after minimal repairs might even find new owners. When a car's utility is fully tapped, we resort to eco-friendly recycling.
7. Does Pull-A-Part offer services beyond buying old cars in Augusta?
Certainly! Pull-A-Part is multifaceted. On the lookout for top-grade used auto parts? Our salvage yard awaits. Need a reliable used car? Our diverse selection won't disappoint. We're here to serve Augusta's community, be it buying junk cars, aiding in car repairs, or offering quality used cars.
---

CALL US
Operators are standing by to offer top dollar for your junk car. So don't wait, turn that clunker into cash today. Call us NOW!
---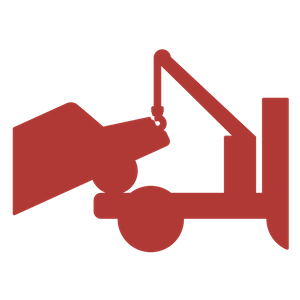 GET A FREE TOW
Stressed about selling your junk car? Don't be - we make it easy. Once we agree on a price, we'll send a truck to tow your car FREE of charge.
---

GET PAID INSTANTLY
Wanna rid yourself of that junk car and turn it into cash ? When you sell us your car, you get paid on the spot... Pick up the phone and call us NOW.
---
Call or fill out the form below for your free quote
Is this car complete?
For a car to be complete, the following criteria must be met:
No major mechanical components are missing, including the catalytic converter, engine or transmission
All wheels are included
All major body parts are intact, including all doors, hood and trunk