Canton
How to Sell Your Junk Car in Canton, OH
Looking to transform that old vehicle into cash in Canton, OH? Pull-A-Part Canton is your premier destination. Prioritizing customer convenience, we offer free towing and instant cash payment upon pick-up. Simply reach out via 330-752-7871 or the online 'Get a Quote' form. If you're located in areas like Massillon or New Philadelphia, our expert team is ready to serve you.
How to Sell Your Car with Ease
Our process is designed with transparency and convenience in mind. Obtain a free quote over the phone or online. If you prefer in-person transactions, visit our salvage yard from Monday to Saturday, 8:00 AM to 5:30 PM. Ensure you have your vehicle's title; if misplaced, replacements are available through the Ohio County Clerk of Courts Title Office for a nominal fee. Valuations are competitive, based on your car's specifics.
All Cars Welcome: From Junk to Used
At Pull-A-Part, we pride ourselves on inclusivity. Every car, no matter its condition, finds a home with us. With our free towing service, the experience is truly hassle-free. Once you've settled on a deal, expect prompt towing within 24 to 72 hours and a swift payment process.
Beyond Selling: Our Sustainable Approach
What makes Pull-A-Part distinct? While other junkyards may simply scrap vehicles, we embrace sustainability. Many cars we purchase populate our inventory, aiding those seeking affordable auto parts. Some vehicles get refurbished and sold at economical rates, benefiting many. And vehicles beyond repair? They're responsibly recycled, emphasizing environmental welfare. Your transaction with us ensures both community and environmental upliftment.
Need Car Parts? Explore Our Inventory
If you're in the hunt for quality used car parts or wish to peruse our vehicle inventory, our Canton yard awaits you. Serving multiple cities including Akron, Alliance, Carrolton, and more, we're always here to assist. So why the wait? Connect with Pull-A-Part Canton today and turn your junk car into instant cash!
FAQs for Selling a Junk Car in Canton, OH.
1. I have an old junk car. How do I go about selling it in Canton?
No worries at all! Pull-A-Part Canton is here to help. You can either give us a quick call at 330-752-7871 or use our convenient online 'Get a Quote' form. We aim to make the process as seamless as possible for you. And here's a bonus - we'll even tow your car for free and hand over the cash when picking it up!
2. I'd prefer to visit in person. When is Pull-A-Part Canton open?
That's great; we always appreciate a face-to-face chat! Our salvage yard in Canton welcomes visitors from Monday to Saturday, between 8:00 AM and 5:30 PM. Our friendly staff will be on-hand to assist you.
3. I can't seem to find my car title. Is there still a way to sell my car in Canton?
The title is an essential document when selling cars in Ohio. But don't stress! If it's misplaced, you can apply for a replacement title at your local Ohio County Clerk of Courts Title Office. Once you have your hands on the replacement, give Pull-A-Part Canton a shout, and we'll guide you from there.
4. How do you determine how much my old car is worth?
Every car has its unique story, and we want to hear yours. We base our offer on several factors like the car's make, model, year, overall condition, and the going market rates in the Canton area. Remember, every quote is date-specific. So, if our offer makes you nod in agreement, it's a good idea to act swiftly!
5. Once everything is set, how long before you pick up my car? And how soon do I get paid?
We're as eager as you are! Typically, we arrange for towing within 24 to 72 hours. And here's the fun part - once our team arrives, the entire payment process is breezy, often wrapping up in less than 20 minutes. You'll have cash in hand before you know it.
6. My car has seen better days. Will Pull-A-Part still be interested?
Absolutely! At Pull-A-Part, every car has value. Whether it's a battered junk car, a slightly bruised salvage, or even a used car that's still running, we're interested.
7. I'm from a neighboring city. Do you service areas outside Canton?
Certainly! We have a broad reach and cater to various spots around Canton, including Alliance, Massillon, New Philadelphia, Tuscarawas, Carrolton, and even Akron. Your location won't be an issue.
8. Why should I choose Pull-A-Part over other junkyards?
Great question! Unlike traditional junkyards that may simply scrap vehicles, we at Pull-A-Part wear multiple hats. Some cars join our auto parts inventory, others get a fresh lease on life after some refurbishing, and the rest? We recycle them in the most planet-friendly way possible.
9. I'm on the hunt for some car parts. Can Pull-A-Part in Canton assist?
Absolutely! Our Canton yard is a treasure trove of quality used car parts. Drop by or get in touch, and we'll help you find that elusive part you've been searching for.
---

CALL US
Operators are standing by to offer top dollar for your junk car. So don't wait, turn that clunker into cash today. Call us NOW!
---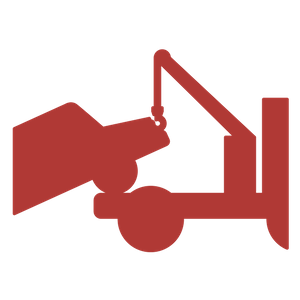 GET A FREE TOW
Stressed about selling your junk car? Don't be - we make it easy. Once we agree on a price, we'll send a truck to tow your car FREE of charge.
---

GET PAID INSTANTLY
Wanna rid yourself of that junk car and turn it into cash ? When you sell us your car, you get paid on the spot... Pick up the phone and call us NOW.
---
Call or fill out the form below for your free quote
Is this car complete?
For a car to be complete, the following criteria must be met:
No major mechanical components are missing, including the catalytic converter, engine or transmission
All wheels are included
All major body parts are intact, including all doors, hood and trunk