Jackson
Selling Junk Cars Made Easy in Jackson
If you're situated in Jackson or nearby areas like Madison, Canton, or Crystal Springs, Pull-A-Part Jackson is your premier destination to sell your junk car for cash. With a seamless process that includes free towing and instant cash payments on the same day, it's no wonder many choose our services. For a tailored quote for your junk car, you can reach out to us directly at 601-806-4492 or utilize the "Get a Quote" form on our webpage.
Your Selling Options and Title Requirements in Mississippi
At Pull-A-Part in Jackson, we believe in flexibility. Whether you choose to get a free quote online, over the phone, or decide to visit our salvage yard in person between 8:00 AM and 5:30 PM from Monday to Saturday, we're here to assist. However, it's crucial to remember that to sell your junk car in Mississippi, a valid title is mandatory. In case you've lost yours, you can easily obtain a replacement by filling out Form 78-006 and paying a nominal fee of $9.00.
Getting the Best Deal for Your Car in Jackson
How do you ensure you get a fair price for your junk car? Our Jackson Pull-A-Part team bases its quotes on crucial factors like the car's make, model, year, condition, and current market rates in Jackson. While we purchase cars in any condition, it's essential to be upfront about any significant damages or missing parts to receive an accurate estimate. Note: Prices are subject to change, and it's advisable to act quickly once you receive a quote.
What Happens to Your Junk Car with Pull-A-Part?
Unlike other auto salvage yards that merely shred old cars, Pull-A-Part in Jackson goes a step further. A majority of the vehicles we purchase find their way to our 25 DIY auto part stores across the country. This ensures people have access to quality, affordable parts. Cars in good condition might even get refurbished and sold to families in need. For vehicles past their prime, we guarantee eco-friendly recycling, ensuring you're not just earning cash but also contributing positively to the environment and community.
Additional Services and Areas Covered
Thinking of buying car parts? Pull-A-Part isn't just about selling; we have a vast inventory of reliable used car parts available for purchase in Jackson. For those not yet ready to sell, we welcome you to explore our offerings. However, when the time comes, remember we serve a broad area including Canton, Clifton, Crystal Springs, Mendenhall, Madison, and Pelahatchie. For more queries or to initiate the process, call us now or take advantage of our online forms for a stress-free experience.
FAQs for Selling Junk Cars in Jackson, MS
1. How does Pull-A-Part Jackson simplify the junk car selling process?
At Pull-A-Part Jackson, we've made selling your junk car a breeze. Simply give us a call or fill out our online form, and we'll handle everything - from giving you a competitive quote to offering free towing, ensuring you get cash in hand the very day we pick up your car.
2. I'm not in Jackson; can I still sell my car to Pull-A-Part?
Absolutely! We cater to several locations around Jackson, including Madison, Canton, and Crystal Springs. If you're in or around these areas, we're here to help.
3. Do I need the title of my car to sell it in Mississippi?
Yes, having a valid title is essential when selling your car in Mississippi. If you've misplaced it, don't worry. Just fill out Form 78-006 and pay a $9.00 fee to get a replacement.
4. How does Pull-A-Part determine the value of my car?
Our team considers various factors such as the car's make, model, year, overall condition, and the current market rates in Jackson. We aim to offer a fair and competitive price for every vehicle, regardless of its condition.
5. Are there any hidden fees when selling my car to Pull-A-Part?
Not at all! In fact, we offer free towing for your junk car, so you don't have to worry about any hidden costs or surprises.
6. What sets Pull-A-Part apart from other junkyards?
We do more than just scrap old cars. Many of the vehicles we buy are turned into inventory for our 25 DIY auto part stores nationwide, ensuring quality parts at affordable prices. Others might be refurbished and sold. And for those past their prime? We promise eco-friendly recycling.
7. I'm interested in buying parts rather than selling. Can Pull-A-Part help?
Of course! We have a wide variety of used car parts available for purchase in Jackson. You can visit our auto salvage yard or check out our inventory online.
8. How quickly can I expect to receive cash for my car?
We pride ourselves on prompt service. Typically, once we've agreed on a price and arranged a pickup, you can expect cash in hand in a quick transaction, often within 20 minutes of our arrival.
9. How do I get started with selling my junk car to Pull-A-Part?
Starting is easy! Simply call us at 601-806-4492 or use the "Get a Quote" form on our website. We're here to guide you through each step, ensuring a hassle-free experience.
---

CALL US
Operators are standing by to offer top dollar for your junk car. So don't wait, turn that clunker into cash today. Call us NOW!
---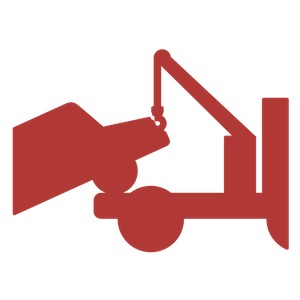 GET A FREE TOW
Stressed about selling your junk car? Don't be - we make it easy. Once we agree on a price, we'll send a truck to tow your car FREE of charge.
---

GET PAID INSTANTLY
Wanna rid yourself of that junk car and turn it into cash ? When you sell us your car, you get paid on the spot... Pick up the phone and call us NOW.
---
Call or fill out the form below for your free quote
Is this car complete?
For a car to be complete, the following criteria must be met:
No major mechanical components are missing, including the catalytic converter, engine or transmission
All wheels are included
All major body parts are intact, including all doors, hood and trunk