Lafayette
How to Sell Your Junk Car in Lafayette, LA
Are you looking to sell your junk car in Lafayette, LA? Turn to Pull-A-Part! Serving areas from Lafayette to Opelousas, New Iberia, Abbeville, and beyond, we ensure you get top dollar for your old, damaged, or unwanted car. It doesn't matter if it's been wrecked, if it's old, or if it's just time for an upgrade. Give us a call at 337-419-3474 or fill out our Get a Quote form and get the process started.
Selling Your Junk Car Made Simple
With Pull-A-Part Lafayette, you have the flexibility to get a free quote from the comfort of your home or to bring your car directly to our salvage yard, open Monday through Saturday from 8:00 AM to 5:30 PM. And the best part? We'll pay you right then and there with a check. We prioritize convenience, offering instant payment for your vehicle.
What You Need to Know
How Much is Your Junk Car Worth?
The price of your car is dependent on its make, model, year, and condition. But remember, the quote we give is only valid for the day it's made.
Selling Without a Title in Louisiana?
Unfortunately, a title is necessary. If you've misplaced yours, you can obtain a replacement by completing the DPSMV1799 form and having it notarized. Don't forget, all liens on the vehicle should be cleared. For more details on vehicle titles, visit the Louisiana Office of Motor Vehicles.
We Tow it for Free!
Once we've agreed on a price, we will handle the towing, free of charge. Typically, this takes place within a 24-hour to 3-day window. When our tow truck arrives, expect your payment in 20 minutes or less.
Benefits of Selling to Pull-A-Part
While many salvage yards may offer cash for your vehicle, at Pull-A-Part Lafayette, more than 95% of the cars we buy end up as inventory across our 25 used auto parts retail locations. We support local communities, aiding families with affordable car repairs and offering reliable used cars. Plus, our recycling methods prioritize environmental sustainability. If you want to play a role in supporting the community while also getting a fair price for your car, Pull-A-Part is your best choice.
FAQs for Selling Your Junk Car in Lafayette, LA
1. How can I sell my junk car to Pull-A-Part in Lafayette?
Get in touch via phone at 337-419-3474, or use our online form for a free quote. You can also drive your car to our Lafayette location Monday to Saturday, 8:00 AM to 5:30 PM, for an instant check.
2. Can I sell my junk car without a title in Louisiana?
A title is a requirement in Louisiana. If you've lost it, consult the Louisiana Office of Motor Vehicles for replacement.
3. What specifics are essential to sell my car to Pull-A-Part?
We'll need to know the year, make, and model of your car, its location in or around Lafayette, its current condition, and any significant damage or missing components.
4. What's the worth of my junk car in Lafayette?
Factors like make, model, year, and condition dictate the price. Ensure you act quickly after getting a quote, as it's valid only for the day given.
5. How swift is the sale process with Pull-A-Part in Lafayette?
It's a speedy process with us. After agreeing on a price, free towing usually occurs within 24 hours to 3 days. Payment is finalized in around 20 minutes upon the tow truck's arrival.
6. Why select Pull-A-Part over other Lafayette junkyards?
We differ from regular junkyards as over 95% of our car acquisitions become inventory for affordable car repairs or are sold as reliable used cars. We prioritize eco-friendliness, affordability, and community support.
7. Who should I contact for more details about selling my junk car in Lafayette?
For comprehensive details about selling your junk car in Lafayette, our dedicated team at Pull-A-Part is always ready to assist.
---

CALL US
Operators are standing by to offer top dollar for your junk car. So don't wait, turn that clunker into cash today. Call us NOW!
---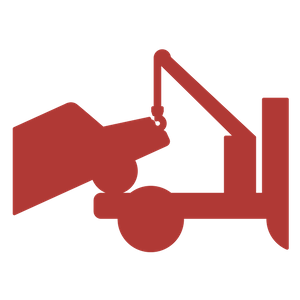 GET A FREE TOW
Stressed about selling your junk car? Don't be - we make it easy. Once we agree on a price, we'll send a truck to tow your car FREE of charge.
---

GET PAID INSTANTLY
Wanna rid yourself of that junk car and turn it into cash ? When you sell us your car, you get paid on the spot... Pick up the phone and call us NOW.
---
Call or fill out the form below for your free quote
Is this car complete?
For a car to be complete, the following criteria must be met:
No major mechanical components are missing, including the catalytic converter, engine or transmission
All wheels are included
All major body parts are intact, including all doors, hood and trunk