Norcross
Selling Junk Cars for Cash in Norcross: Your Complete Guide
Turn Your Junk Car Into Cash with Pull-A-Part
If you have an old car gathering dust in Norcross, GA, Pull-A-Part offers a swift and simple solution. Dial 678-245-6017 and get a free quote right from your home. Our service areas include Lawrenceville, Roswell, and Marietta. If you're nearby, we offer free towing and hand you cash when collecting your vehicle. Bring your vehicle directly to our North Atlanta salvage yard from Monday to Saturday (8:00 AM to 5:30 PM) for an immediate check.
Georgia's Title Requirements & Your Options
Planning to sell a junk car without a title in Georgia? It's feasible if your vehicle is over 12 years old and free of liens. However, title norms can differ across salvage yards. For a title replacement, drop by the Georgia Department of Revenue and submit the necessary form along with an $8 fee. And if you have questions, the professionals at Pull-A-Part are here to guide you, ensuring you capitalize on your junk car's value.
Maximize Your Car's Value with Pull-A-Part
Every vehicle, regardless of its condition, has value. From junkers to salvage cars, even those with significant damage or missing parts, Pull-A-Part has got you covered. To get your quote, be ready to share details like your car's make, model, year, current location, and its overall condition. Price determinants include these factors as well as the prevailing rates in the Norcross/North Atlanta vicinity. Just remember: if you've outstanding loans or liens, settle them before approaching us. Our service ensures speedy processing, often taking a mere 20 minutes post-tow to finalize payment. Plus, we offer free towing, covering areas like Roswell, Lawrenceville, Marietta, and other Atlanta adjacent cities.
The Afterlife of Your Sold Car: Impacting Lives & the Environment
Selling your car to Pull-A-Part isn't just a transaction; it's an environmentally-friendly choice that helps fellow community members. Most cars find a new purpose in one of our 25 auto parts stores nationwide, aiding families in need of affordable parts. In some cases, these vehicles get revamped as low-cost transportation options for those in need. Ultimately, if a car isn't suited for either purpose, we ensure responsible recycling. So, whether you're aiding a commuter family or contributing to the planet's health, you're making a difference.
Not Just a Junkyard: The Full Pull-A-Part Experience
Pull-A-Part in Norcross goes beyond just buying junk cars. Our services extend to providing quality auto parts from our salvage yards, selling used cars at competitive prices, and offering a platform for you to buy and sell vehicles effortlessly. If you're in the vicinity, including Canton, Conyers, Decatur, and other listed cities, don't hesitate to explore our offerings. And remember, operators are always available to provide top-notch assistance, ensuring your experience is seamless and rewarding.
FAQs for How to Sell Your Junk Car in Norcross, GA
1. How do we make it easy for you to sell your junk car for cash in Norcross?
When you're ready to part with that old vehicle, just give us a ring at 678-245-6017. We'll give you a no-obligation quote right over the phone. If you're in Norcross or nearby areas like Lawrenceville, Roswell, or Marietta, we've got another treat for you – we'll tow your car away for free and hand over the cash upon pickup. If you prefer a face-to-face chat, drop by our North Atlanta salvage yard during business hours. We're always here to help!
2. Wondering about selling your car without a title in Georgia?
We totally get that sometimes titles get misplaced. In Georgia, if your car is over 12 years old and free from liens, you can still sell it. But remember, title requirements might differ between salvage yards. If you're ever in doubt or want to get a replacement title, a visit to the Georgia Department of Revenue with the right form and an $8 fee will set you straight.
3. What kind of details do we ask for when you decide to sell your car to us?
We like to keep it straightforward but thorough. We'll chat about the basics – think year, make, and model of your car. We'll also ask where it's parked right now, its overall condition, and if there are any major parts missing or significant damages. Don't worry; we just want to give you the fairest price!
4. Curious about how much your junk car might fetch in Norcross?
Well, several factors play into this – the car's make, model, age, and overall condition, and even the current market rates in the Norcross/North Atlanta area. The best way to get a clear idea? Reach out to us for a direct, personalized quote. We're always transparent about our rates.
5. What's our stance on cars with outstanding loans or liens?
We always aim for smooth, hassle-free transactions. That's why we typically steer clear of cars with outstanding loans or liens. Make sure any financial obligations are squared away before you bring your car to us. We're here to help if you have any questions about this!
6. Do we really offer free towing for your car?
Absolutely! If you're nestled in places like Roswell, Lawrenceville, Marietta, or surrounding Atlanta zones, we've got your back. Once we shake on a price, our tow truck will be on its way to fetch your vehicle without costing you a dime.
7. How quick is our car selling process at Pull-A-Part?
Speed and convenience are our mottos. While towing arrangements can span from 24 hours to a max of three days, once we arrive, you'll be counting your cash within about 20 minutes. No prolonged waits, we promise!
8. Ever pondered what happens to your vehicle after selling it to us in Norcross?
Your car embarks on a new chapter! Many cars join our Pull-A-Part family, helping DIY enthusiasts find the parts they need. Some undergo a makeover and find new homes as affordable used cars. And those that have seen better days? We ensure they're recycled in the greenest way possible.
9. What else is on our plate apart from buying junk cars in Norcross?
At Pull-A-Part, we wear many hats! You can dive into our treasure trove of quality auto parts from our salvage yards or explore affordable used cars in our inventory. And if you're not quite ready to part with your old car, check out our services to keep it running smoothly. Whatever your automotive need, we're here with solutions.
---

CALL US
Operators are standing by to offer top dollar for your junk car. So don't wait, turn that clunker into cash today. Call us NOW!
---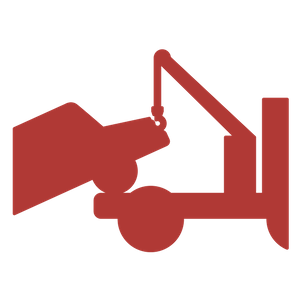 GET A FREE TOW
Stressed about selling your junk car? Don't be - we make it easy. Once we agree on a price, we'll send a truck to tow your car FREE of charge.
---
GET PAID INSTANTLY
Wanna rid yourself of that junk car and turn it into cash ? When you sell us your car, you get paid on the spot... Pick up the phone and call us NOW.
---
Call or fill out the form below for your free quote
Is this car complete?
For a car to be complete, the following criteria must be met:
No major mechanical components are missing, including the catalytic converter, engine or transmission
All wheels are included
All major body parts are intact, including all doors, hood and trunk