Corpus Christi
HOW TO SELL JUNK CARS FOR CASH IN CORPUS CHRISTI
Make sure you get the most cash for your junk car by coming to Pull-A-Part in Corpus Christi. By selling your junk car with Pull-A-Part, you can rest assured you're getting top dollar for your car. We make it simple to sell your car by bringing you cash and coming directly to sellers near Corpus Christi, Kingsville, Aransas Pass and Robstown.
Contact us today or fill out the Get a Quote form to see how much you can get for your junk car!
HOW TO SELL YOUR CAR TO A JUNKYARD NEAR CORPUS CHRISTI. YOU HAVE OPTIONS!
There are multiple ways to sell your car at Pull-A-Part in Corpus Christi, TX. Get a free quote from the comfort of your own home when you call one of our Car Buy Associates or fill out the form on this page.
To sell in person to Pull-A-Part, bring your car to our salvage yard Monday through Saturday from 8:00 AM to 5:30 PM and we'll offer you a check on the spot.
CAN I SELL MY CAR IN TEXAS WITHOUT A TITLE?
No, you need to have your vehicle's title to sell your junk car in Texas. When selling a car, you need to provide the title as proof of ownership. If you can't find your car title, the Texas Department of Motor Vehicles will issue replacements. Simply fill out the replacement title application and pay the necessary fees to get a replacement title. The experts at Pull-A-Part in Corpus Christi are ready to answer all of your junk car selling questions.
Contact us today to get cash for your junk car in Corpus Christi at 361-221-2682.
WHAT TO KNOW BEFORE YOU SELL YOUR CAR TO PULL-A-PART
Want to sell your car for cash? Our team in Corpus Christi is happy to help you do that with as little work as possible. We suggest having answers to these questions handy when you give us a call. Remember, we buy cars in any condition, even ones that don't run anymore, so your answers are only used to help us give you the right price.
What is the year, make and model of your

 

junk car?
In what area of Corpus Christi is your car located?
What condition is your car in?
Is there any major damage to the

 

car you want to sell? Any missing parts?
HOW MUCH IS MY CAR WORTH IN CORPUS CHRISTI?
Our prices are determined by the make, model, year and condition of your car. We have locations across the U.S., so the price will also depend on the typical rates specific to the Corpus Christi area. Even though prices vary, there are some things you can count on wherever you are:
Your quote is only valid for the date it was issued. Don't take too long to decide, or the price could go down.
You'll be paid at the time of pickup or delivery of the

 

junk car

 to a Pull-A-Part location.
Pull-A-Part will

 

not

 purchase a vehicle that has a loan or lien. You'll need to pay off the loan before you sell it to us.
WHO BUYS CARS IN CORPUS CHRISTI? WE DO. PLUS, WE TOW FOR FREE
We buy cars or trucks of all kinds! Can't get it to start? Doesn't matter. You can get paid for your junk car no matter the age, size or condition. Once we agree on a price, we'll come pick it up for FREE. No hassle, no stress—just get paid cash for your junk car.
We'll pick up your junk car or truck anywhere in the Corpus Christi area including Sinton, Aransas Pass, Kingsville, Robstown and Mathis.
These are the types of cars we buy in Corpus Christi:
Junk Cars
Salvage Cars
Damaged Cars
Used Cars in Any Condition
HOW LONG DOES IT TAKE TO SELL MY CAR?
If you're saying, "I need to sell my car fast" then you've come to the right place. This could be one of the easiest things you do. When it's this simple, why wait? Here's what you can expect:
Towing is FREE.
Towing happens within 24 hours to 3 days.
The payment takes 20 minutes or less once the tow arrives.
WHAT HAPPENS TO MY JUNK CAR AFTER I SELL IT TO AN AUTO SALVAGE YARD LIKE PULL-A-PART?
What makes Pull-A-Part different from other junkyards?
Most salvage yards and haulers in Corpus Christi are more than willing to give you cash for your car. They'll run your junk car through a shredder and recycle the metal. But when you sell your car to Pull-A-Part Corpus Christi, you'll get more than just cash for junking your car. What do we mean?
More than 95 percent of the cars we buy for cash become inventory at our 25 used auto parts retail locations across the country. Every day we help families make fast, affordable car repairs — families who need a car to go to work so they can earn money.
Sometimes the cars and trucks we buy for cash only need small repairs and we can get them running again just fine. We sell these cars to families looking for affordable, reliable used cars to help them get to their jobs.
When we do use the junk cars to help customers find the used auto parts they need — and when the junk cars parts are all gone — we recycle these vehicles in the safest way for the environment.
If you want to get a fair price for your junk car, but also care about keeping our planet safe, Pull-A-Part is a great option in the Corpus Christi area. If you want to do more than junk your car, you can sell your vehicle to Pull-A-Part to help the community. Isn't it a good feeling to know that you're helping a family get back on their feet?
If you'd like to learn more about the Pull-A-Part process, please contact us.
Looking for reliable used auto parts from junk cars?
Not looking to sell your car yet? That's okay, we've still got something for you. Because we buy cars, we have a wide variety of quality used auto parts available. Visit a Pull-A-Part auto salvage yard or check out our used car inventory in Corpus Christi.
And when it's time to sell your car, remember Pull-A-Part Corpus Christi — the best choice for getting quick cash for cars.
---

CALL US
Operators are standing by to offer top dollar for your junk car. So don't wait, turn that clunker into cash today. Call us NOW!
---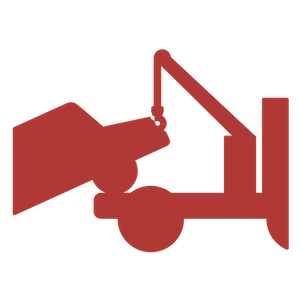 GET A FREE TOW
Stressed about selling your junk car? Don't be - we make it easy. Once we agree on a price, we'll send a truck to tow your car FREE of charge.
---

GET PAID INSTANTLY
Wanna rid yourself of that junk car and turn it into cash ? When you sell us your car, you get paid on the spot... Pick up the phone and call us NOW.
---
Call or fill out the form below for your free quote
Is this car complete?
For a car to be complete, the following criteria must be met:
No major mechanical components are missing, including the catalytic converter, engine or transmission
All wheels are included
All major body parts are intact, including all doors, hood and trunk