Corpus Christi
How to Sell Your Junk Car in Corpus Christi, TX
Quick and Reliable Cash for Your Junk Car
Looking to maximize cash from your old car in Corpus Christi? Pull-A-Part offers you an uncomplicated and efficient way. Catering not only to Corpus Christi but also to its neighbors like Kingsville, Aransas Pass, and Robstown, we guarantee top-dollar returns for your car, irrespective of its state. Whether your vehicle is salvaged, damaged, or just old, get a free quote from the comfort of your home or visit our salvage yard, open Monday through Saturday from 8:00 AM to 5:30 PM. Our trusted experts are here to guide and answer all your car-selling queries. Simply call 361-221-2682 or fill our online form to start the process.
Essential Requirements and Considerations
For a smooth selling process in Texas, a vehicle title is mandatory. It serves as a legal proof of your ownership. If misplaced, don't fret; the Texas Department of Motor Vehicles can help with a replacement. Before giving us a ring, it's useful to have some essential details about your car ready: its year, make, model, location in Corpus Christi, overall condition, any major damages, or missing parts. These will help us offer you the most accurate and competitive price.
Value and Payments
Curious about how much your car could fetch? While the make, model, year, and condition of your car are major determining factors, prices can also fluctuate based on the local rates in the Corpus Christi area. With us, quotes are immediate and payment swift. Just remember: each quote holds validity only for its given day due to market dynamics. Also, it's important to note that cars with unpaid loans or liens can't be purchased by Pull-A-Part.
Beyond Just Junking: Making a Difference with Pull-A-Part
While most salvage yards in Corpus Christi might just shred and recycle your car's metal, Pull-A-Part strives for a more impactful approach. Over 95% of cars we acquire become a part of our 25 nationwide used auto parts retail locations. Occasionally, minor repairs breathe new life into these cars, which are then sold as affordable options to families in need. By choosing us, you not only get a fair deal but also contribute positively to the environment and community.
Why Choose Pull-A-Part in Corpus Christi
In a nutshell, we pride ourselves on making the car-selling process quick and hassle-free. Expect free towing within 24 hours to 3 days and swift payments, usually within 20 minutes upon tow arrival. And, if you're on the hunt for reliable used auto parts, our wide inventory is here to serve your needs. Whenever you think of selling your car in Corpus Christi or nearby areas like Sinton, Aransas Pass, Kingsville, and Robstown, think Pull-A-Part.
Note: Urgent to sell that clunker? Our operators are ready to offer you the best deal. Call us now, enjoy a free towing service, and get instant cash upon pick-up!
FAQs for Selling a Junk Car in Corpus Christi, TX
1. How can I get the best cash offer for my junk car in Corpus Christi with Pull-A-Part?
When selling with Pull-A-Part in Corpus Christi, you're guaranteed a competitive rate. For an estimate, call us, fill out our online quote form, or visit our local branch. We provide rates based on specific details of your car and local market trends.
2. Are there multiple methods to sell my car to Pull-A-Part in Corpus Christi?
Absolutely! You can get a quote from home by calling us or using our online form. Alternatively, visit us in person at our Corpus Christi salvage yard from Monday to Saturday, 8:00 AM - 5:30 PM, and we'll make an immediate offer.
3. Do I need a title to sell my junk car in Texas?
Yes, a vehicle title is necessary in Texas to prove ownership. If you've misplaced it, the Texas Department of Motor Vehicles can provide a replacement. Our Corpus Christi team is also on standby to guide you through any title-related questions.
4. How is the worth of my car determined?
The value of your car depends on its make, model, year, and overall condition. While our prices are competitive, they also align with typical rates in the Corpus Christi area. Note: Quotes are day-specific and can fluctuate.
5. What types of cars does Pull-A-Part Corpus Christi purchase?
We buy a variety, from junk and salvage cars to damaged vehicles, and even used cars in any condition. If you're unsure, give us a call to discuss specifics.
6. Is towing included in the selling process?
Absolutely. We offer free towing services for all deals. Once a price is agreed upon, we handle the pickup from your location, covering areas beyond Corpus Christi like Sinton, Aransas Pass, and Kingsville.
7. How swift is the selling process with Pull-A-Part?
With our streamlined process, you could say goodbye to your car in no time. Towing usually occurs within 24 hours to 3 days, and payment is often completed in 20 minutes or less once the tow truck arrives.
8. What differentiates Pull-A-Part from other junkyards in Corpus Christi?
While most yards might just recycle your car, Pull-A-Part often repurposes over 95% of acquired cars across our 25 retail locations nationwide. This helps families with affordable car repairs and purchases. Our environmentally-friendly approach and commitment to the community set us apart.
---

CALL US
Operators are standing by to offer top dollar for your junk car. So don't wait, turn that clunker into cash today. Call us NOW!
---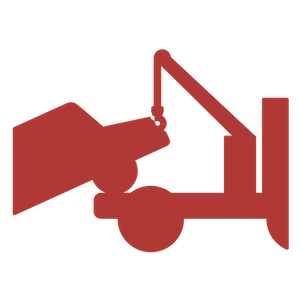 GET A FREE TOW
Stressed about selling your junk car? Don't be - we make it easy. Once we agree on a price, we'll send a truck to tow your car FREE of charge.
---

GET PAID INSTANTLY
Wanna rid yourself of that junk car and turn it into cash ? When you sell us your car, you get paid on the spot... Pick up the phone and call us NOW.
---
Call or fill out the form below for your free quote
Is this car complete?
For a car to be complete, the following criteria must be met:
No major mechanical components are missing, including the catalytic converter, engine or transmission
All wheels are included
All major body parts are intact, including all doors, hood and trunk