Lithonia
How to Sell Your Junk Car in Lithonia, GA
Pull-A-Part in Lithonia is your top choice for selling junk cars for cash. We offer competitive rates and a hassle-free experience, guaranteeing you get the best price for your car. Whether you're in Decatur, Conyers, Monroe, or elsewhere in the East Metro Atlanta area, our services extend to you. Give us a call at 678-723-4180 or use our "Get a Quote" form to find out the worth of your car. Remember, we also offer a complimentary towing service to sweeten the deal!
Guidelines to Sell Your Car in Lithonia
You have multiple avenues to sell your car with Pull-A-Part. Opt for an over-the-phone consultation or visit our Lithonia auto salvage junkyard in person from Monday to Saturday, 8:00 AM to 5:30 PM. If you're considering selling a vehicle without a title, Georgia law permits cars over 12 years old without liens to be sold this way. However, for other cases, obtaining a replacement title through the Georgia Department of Revenue is a straightforward process.
Determine Your Car's Worth and Conditions
Your car's value is determined by factors like its make, model, year, and overall condition. We also keep a close eye on current rates in Lithonia to ensure you get the most out of your sale. Be ready to provide details like any major damages, missing parts, and its overall state. Please note that the provided quotes are date-specific, so it's wise to act promptly if you're satisfied with the offer. However, if your vehicle has an outstanding loan, it must be settled before the sale.
Efficiency and Post-Sale Processes
Selling your car to Pull-A-Part is a swift process. Once you've scheduled a tow, expect your car to be picked up between 24 hours to three days. The transaction at pickup is usually concluded in just 20 minutes, leaving you with instant cash. Unlike many salvage yards that may just shred the metal, Pull-A-Part ensures that over 95% of the cars acquired are utilized to their fullest potential. Many end up in our nationwide retail locations as inventory for used auto parts, and some, after minor tweaks, serve families as dependable vehicles.
Extra Services and Locations Served
At Pull-A-Part, we pride ourselves in assisting communities. Even if you're not prepared to junk your car, we offer an extensive array of quality used auto parts to keep your vehicle in top shape. Serving cities like Alpharetta, College Park, Roswell, and more, we're always within reach. And when you finally decide to sell, know that your car's next chapter might be helping another family get ahead. For more information, questions, or to explore our used car inventory, feel free to reach out to us.
FAQs for Selling a Junk Car in Lithonia, GA
1. What is Pull-A-Part Lithonia and how can someone sell their junk car to us?
Pull-A-Part in Lithonia is a trusted name in the auto salvage business where we pride ourselves on offering top dollar for junk cars. To sell your vehicle, simply reach out to us at 678-723-4180 or use our online "Get a Quote" form. If you're situated within the East Metro Atlanta vicinity, we'll make the process even smoother by offering a free towing service for your car.
2. Is it possible to sell a car in Georgia to Pull-A-Part without a title?
Indeed it is! In the state of Georgia, vehicles that are over 12 years old and without any liens can be sold without a title. If your car doesn't meet these criteria, you'd need its title to proceed. Should you have misplaced your title, the Georgia Department of Revenue can help you secure a replacement.
3. How does Pull-A-Part determine the value of a junk car?
At Pull-A-Part, we utilize a comprehensive assessment system which considers the make, model, year, and overall condition of your car. We also factor in the prevailing market rates in Lithonia. To ensure our quote is as accurate as possible, we might ask about specific damages or if any integral parts like the engine or wheels are missing.
4. After agreeing on a price, how quickly does Pull-A-Part pick up the car?
Once you set an appointment with our team, we strive to ensure that your car is picked up between 24 hours to a maximum of three days. And the best part? When our team arrives, not only will they handle the towing, but within a short 20-minute window, you'll have cash in hand.
5. What does Pull-A-Part do with the cars we buy?
Our approach is multifaceted. A significant 95% of cars we buy become a part of our vast inventory across 25 auto parts retail locations nationwide. Some cars, after minor refurbishments, find new homes with families in need of affordable vehicles. When cars have been stripped of all valuable components, we ensure they're recycled in the most environmentally conscious manner.
6. Are there any circumstances where Pull-A-Part won't buy a car?
There are certain scenarios, such as if a car has an unresolved loan or lien. In such cases, we recommend clearing that financial obligation before approaching us for a sale.
7. Besides buying cars, does Pull-A-Part offer any other services?
Absolutely! If selling isn't on your agenda right now, we invite you to explore our extensive collection of quality used auto parts. Additionally, for those looking to purchase, we offer an array of reliable used cars, ensuring you get the best value for your money.
8. Which cities does Pull-A-Part Lithonia cater to?
We are dedicated to serving a wide region within the East Metro Atlanta area. This includes, but isn't limited to, cities such as Alpharetta, College Park, Conyers, Decatur, Lawrenceville, McDonough, Monroe, and Roswell. If you're in or around these cities, Pull-A-Part Lithonia is your go-to destination.
---

CALL US
Operators are standing by to offer top dollar for your junk car. So don't wait, turn that clunker into cash today. Call us NOW!
---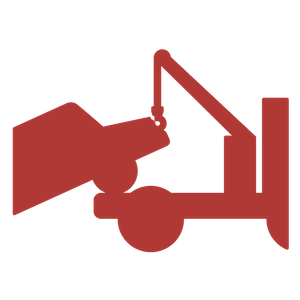 GET A FREE TOW
Stressed about selling your junk car? Don't be - we make it easy. Once we agree on a price, we'll send a truck to tow your car FREE of charge.
---

GET PAID INSTANTLY
Wanna rid yourself of that junk car and turn it into cash ? When you sell us your car, you get paid on the spot... Pick up the phone and call us NOW.
---
Call or fill out the form below for your free quote
Is this car complete?
For a car to be complete, the following criteria must be met:
No major mechanical components are missing, including the catalytic converter, engine or transmission
All wheels are included
All major body parts are intact, including all doors, hood and trunk