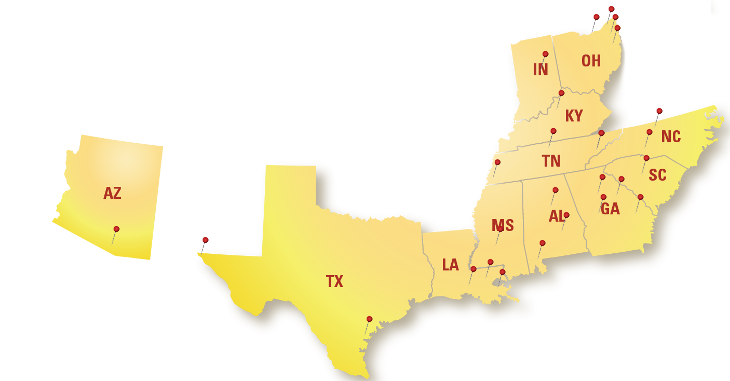 The Rolls Royce of do-it-yourself used auto part superstores.
Pull-A-Part, with headquarters in Atlanta, Georgia, is an award-winning family business serving the do it-yourself, used auto parts market. By developing a unique operating system based on customer service and environmental responsibility, Pull-A-Part has transformed what was once thought of as the junkyard into a sustainable recycling business. Founded in 1997, Pull-A-Part operates a network of 25 used auto parts superstores in 12 states. The company has been acclaimed for outstanding corporate citizenship by federal, state and local organizations.
The company has made an exceptional commitment to resource conservation, waste reduction and pollution prevention. This orientation allows Pull-A-Part to provide affordable used auto parts to do-it-yourself consumers, while providing high quality scrap metal, fluids and plastics for recycling. Recycling diverts these materials from the waste stream and helps protect the air, water and soil from pollution.
 Pull-A-Part is a Member of: