Mobile
How to Sell Your Junk Car in Mobile, AL
If you have a junk car gathering dust in Mobile, Daphne, Theodore, or Bay Minette, then Pull-A-Part in Mobile, AL is your ultimate destination to turn it into cash. Simply ring us at 251-272-8132 or utilize our online 'Get a Quote' form, and you're on your way to decluttering your space and filling your pocket. We're renowned for our transparency, offering quotes either via a direct call to our Car Buy Associates or online. For those who cherish face-to-face interactions, our Mobile auto salvage yard welcomes you from 8:00 AM to 5:30 PM, Monday through Saturday.
Requirements and Best Practices for a Smooth Sale
While we're thrilled to buy cars in any state of wear and tear, it's essential to have a valid title in Alabama, signifying ownership. Misplaced yours? The Alabama Department of Revenue can provide a replacement for a nominal $15 fee. When seeking a quote, ensure you're equipped with details on your vehicle's make, model, year, location, and condition. The more transparent you are about any significant damages or missing parts, the more precise our quote.
Valuation, Purchase, and Beyond
At Pull-A-Part, the valuation is a blend of your vehicle's specifics and the ongoing market rates in Mobile. Our quote is a snapshot of the current value, so if it appeals to you, it's wise to act promptly. Once you've settled on selling, we either hand over cash during pickup or offer a company check if you decide to deliver the vehicle to our location. We do have a policy against purchasing vehicles under loans or liens.
The Pull-A-Part Difference
Unlike numerous salvage yards that limit cars to mere scrap, Pull-A-Part extends their lifecycle. Most cars we acquire end up as valuable inventory across our auto parts retail spaces. Some, with minor tweaks, get a second lease on life with new owners in the Mobile region. Post extracting valuable parts, our recycling process is a nod to environmental sustainability. Beyond buying, Pull-A-Part also boasts a collection of reliable used auto parts and an array of used cars, serving Mobile and nearby areas comprehensively.
FAQs for Selling a Junk Car in Mobile, AL
1. How can I get a quote for my junk car in Mobile?
Great question! It's pretty simple. You have a couple of options. You can give Pull-A-Part a ring at 251-272-8132, and one of our friendly staff will assist you. Alternatively, you can fill out the online 'Get a Quote' form on our website. Either way, we aim to give you a fair and competitive quote for your vehicle.
2. Do I need a title to sell my car in Alabama?
Yes, you definitely do. In Alabama, a valid title acts as proof of ownership. It's a way to ensure the legitimacy of the transaction. So, make sure you have that title on hand when you're looking to sell.
3. What if I've misplaced my car's title?
No worries; it happens to the best of us. You can head over to the Alabama Department of Revenue. For a fee of $15, they'll provide you with a replacement title. Just make sure you keep it in a safe place this time around!
4. What details are required for a precise quote?
Great point to raise! When you're ready to get a quote, we'll need to know a few things: the car's make, model, year, its current location, and its overall condition. If there are any significant damages or missing parts, please let us know. The more information you provide, the more accurate our quote can be.
5. How soon can I expect the pickup of my vehicle?
We value your time. Once you've scheduled a pickup, we'll typically be there within 24 hours to three days. We strive to make the process as swift and hassle-free as possible for you.
6. How does Pull-A-Part determine the value of my car?
Excellent question! We base our valuation on a mix of your vehicle's specific details and the current market rates in Mobile. Our team always aims to provide a fair and market-relevant quote to ensure you get the best value.
7. What happens to my car after selling it to Pull-A-Part?
We're glad you asked! Unlike some places that might just scrap your car, we try to give it a second life. Many of the cars we purchase end up as inventory across our auto parts retail spaces. Some might need minor repairs and then are sold to new owners in the Mobile region. And those that are beyond repair? We recycle them in an environmentally friendly manner, ensuring every part is used effectively.
8. Can I buy used auto parts or cars from Pull-A-Part?
Absolutely! Not only do we buy cars, but Pull-A-Part also offers quality used auto parts and a selection of reliable used cars in the Mobile area. Whether you're looking for a replacement part or a new ride, we've got you covered.
---

CALL US
Operators are standing by to offer top dollar for your junk car. So don't wait, turn that clunker into cash today. Call us NOW!
---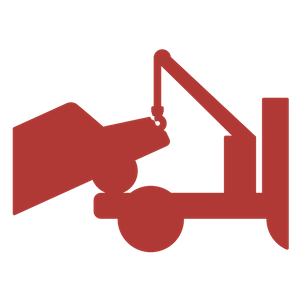 GET A FREE TOW
Stressed about selling your junk car? Don't be - we make it easy. Once we agree on a price, we'll send a truck to tow your car FREE of charge.
---

GET PAID INSTANTLY
Wanna rid yourself of that junk car and turn it into cash ? When you sell us your car, you get paid on the spot... Pick up the phone and call us NOW.
---
Call or fill out the form below for your free quote
Is this car complete?
For a car to be complete, the following criteria must be met:
No major mechanical components are missing, including the catalytic converter, engine or transmission
All wheels are included
All major body parts are intact, including all doors, hood and trunk