Winston-Salem
How to Sell Your Junk Car in Winston-Salem
In the heart of Winston-Salem, Pull-A-Part offers top dollar for junk cars. Looking to sell your old vehicle? Whether it's a rusted-out sedan or a barely functioning truck, we've got you covered. The process is simple: Call us at 336-443-1734 or fill out the online 'Get a Quote' form. If you're around Winston-Salem, Greensboro, High Point, or Lexington, we sweeten the deal with a free towing service. That's right, we'll tow away your car and hand over the cash on the spot.
Selling Without a Title? Here's What You Need to Know
Worried about selling your car without a title in North Carolina? As long as it's at least 10 years old and lien-free, you're in luck. Just make sure you have the VIN handy. However, if you'd rather have a title in hand, you can request a duplicate from the North Carolina Division of Motor Vehicles. There's a small process involving an MVR-4 Form and a fee, but we're here to guide you through it. For any further queries, give us a ring at 336-443-1734.
Turn Your Junk Car into Instant Cash
At Pull-A-Part, we offer fair and current market rates based on various factors of your car. If you're wondering about the value of your junk car in Winston-Salem, consider its make, model, condition, and year. Once you agree on our quote, be ready for fast action. We strive to tow your car within 24 to 72 hours, and you'll have cash in hand in less than 20 minutes upon our arrival. Remember, all vehicles are game for us; whether they're junk, damaged, or used.
Your Car's Afterlife at Pull-A-Part
Selling your car to Pull-A-Part is not just about earning cash; it's about community upliftment. While many junkyards might recycle cars, we give vehicles a second chance. Many end up as affordable transportation solutions for Winston-Salem families. Additionally, about 95% of cars we buy help local residents repair their vehicles affordably. We believe in eco-friendly recycling, ensuring your car benefits others long after its sale.
More Than Just Car Buying
While we're always ready to buy your old vehicles, our services in Winston-Salem go beyond that. Need parts for a quick fix? Our salvage yard has quality used auto parts for you. Or perhaps you're in the market for a budget-friendly used car? Check out our extensive inventory. And when you're ready to part ways with your old ride, remember we're here to turn it into instant cash.
FAQs for Selling a Junk Car in Winston-Salem, NC
How can I sell my junk car for cash in Winston-Salem?
You can either call our Car Buy Associates at 336-443-1734 or fill out the online form for a free quote. Additionally, you can visit our Winston-Salem junkyard location in person for assistance.
Do I need to have a title to sell my junk car?
While you can sell a car in North Carolina without a title if it's at least 10 years old, the car must not have a lien, and you need its VIN. If you need a duplicate title, it can be obtained from the North Carolina Division of Motor Vehicles.
What information do I need to provide when selling my car to Pull-A-Part in Winston-Salem?
Please be ready to provide details like your junk car's year, make, model, its condition, its location, any missing parts, and any significant damage it might have.
How do you determine the value of my junk car?
Our price estimates are based on the make, model, year, and condition of the car. These prices adjust based on current rates in the Winston-Salem area to offer you the best value.
Do you buy cars that still have loans or liens?
No, Pull-A-Part will not purchase vehicles that have an active loan or lien. The loan must be cleared before selling.
What types of vehicles do you purchase?
We buy junk cars, salvage cars, damaged cars, and used cars in any condition.
How long does the process of selling my car to Pull-A-Part take?
Once you decide to sell your car, we offer free towing which can be scheduled within 24 hours to 3 days. When the tow truck arrives, you can expect to receive cash within 20 minutes or less.
What does Pull-A-Part do with the cars once purchased?
At Pull-A-Part, cars in running condition are added to our used car inventory. These cars aid families in Winston-Salem with transportation. Once these cars are used for parts, they are recycled in an environmentally safe manner.
Aside from buying cars, what other services does Pull-A-Part offer?
We offer quality used auto parts at our salvage yard in Winston-Salem. We also have an inventory of reliable used cars available for purchase.
Which cities does Pull-A-Part serve in the Winston-Salem area?
We serve cities including Greensboro, High Point, Lexington, Mocksville, Summerfield, and Winston-Salem.
---

CALL US
Operators are standing by to offer top dollar for your junk car. So don't wait, turn that clunker into cash today. Call us NOW!
---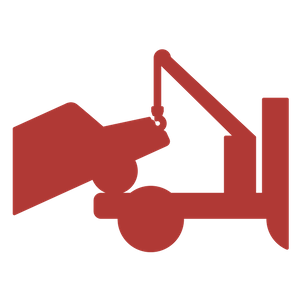 GET A FREE TOW
Stressed about selling your junk car? Don't be - we make it easy. Once we agree on a price, we'll send a truck to tow your car FREE of charge.
---

GET PAID INSTANTLY
Wanna rid yourself of that junk car and turn it into cash ? When you sell us your car, you get paid on the spot... Pick up the phone and call us NOW.
---
Call or fill out the form below for your free quote
Is this car complete?
For a car to be complete, the following criteria must be met:
No major mechanical components are missing, including the catalytic converter, engine or transmission
All wheels are included
All major body parts are intact, including all doors, hood and trunk