Charlotte
How to Sell Your Junk Car in Charlotte, NC
Easiest Way to Earn from Your Old Car in Charlotte
Are you tired of that old car collecting dust in Charlotte, NC? Pull-A-Part is your solution, ensuring you make the most from your unused vehicle. Serving areas including Charlotte, Rock Hill, Concord, and Gastonia, our process is seamless and transparent. Just provide the details, and we'll give you a fair quote. To kick off the process, dial 704-259-7161 or utilize our user-friendly online 'Get a Quote' feature.
Sell with or without a Title – Here's How
Navigating the sale of a car without its title in North Carolina? It's simpler than you think. Vehicles that are a decade old or older can be sold sans title, given there's no attached lien and a clear VIN is provided. However, remember that several salvage yards might still request one. Should you need to secure a replacement title, the North Carolina Division of Motor Vehicles is your best starting point. When you're ready to make the sale, simply provide our Charlotte team with crucial information like your car's year, make, model, location, and its overall condition, along with any significant damages or missing parts.
Maximizing Your Cash Offer with Pull-A-Part
Every car is unique, and at Pull-A-Part, we ensure our quote matches its value. Our carefully curated quotes consider your car's make, model, year, and current condition. Given that pricing can vary with time and market demand, it's wise to act once you find our offer satisfactory. And when it comes to payment, we keep it straightforward: get paid in cash immediately when we pick up, or via a company check when you bring the vehicle to us. It's worth noting, however, that vehicles burdened with outstanding loans or liens can't be part of our purchase list.
A Second Life for Your Car
Selling your car to Pull-A-Part doesn't just end the vehicle's journey; it breathes new life into it. The majority of vehicles we purchase populate the shelves of our 25 DIY auto part stores nationwide, providing a haven for customers hunting for affordable parts. On occasion, some vehicles are rejuvenated and sold as cost-effective used cars, serving families who need them. Those that have seen better days aren't discarded but are meticulously recycled in an eco-friendly manner. By associating with Pull-A-Part, you're not just clinching a good deal, but you're also ensuring your car serves another purpose, be it aiding another family or fortifying our ecosystem.
Why Choose Pull-A-Part in Charlotte
Our versatile services stretch beyond merely buying junk cars. For those into DIY auto projects, we stand as a reliable reservoir of used auto parts. And for those on the other side of the spectrum looking to purchase rather than sell, explore our rich inventory of used cars at our Winston-Salem location. Whether you're in the market to sell, buy, or simply source some rare parts, Pull-A-Part remains dedicated to offering top-tier services for vehicles spanning all conditions. Whenever you're set, always remember: Pull-A-Part stands ready and eager to assist.
FAQs for Selling a Junk Car in Charlotte, NC
1. How can I sell my old car to Pull-A-Part in Charlotte?
Absolutely! Just reach out to us at 704-259-7161 or use our online 'Get a Quote' feature. We provide service in and around Charlotte, including Rock Hill, Concord, and Gastonia. We'll give you a cash offer, and if accepted, can even pick up your car!
2. Can I sell my car in North Carolina without a title?
Yes, in North Carolina, if your car is 10 years or older, you can sell it without a title. However, the car shouldn't have any liens and should have a clear Vehicle Identification Number (VIN). If you're unsure, it's always a good idea to check with the North Carolina Division of Motor Vehicles for guidance.
3. How is the cash offer for my junk car in Charlotte determined?
Every offer is unique! We consider your car's make, model, year, and overall condition. Quotes can fluctuate based on market demand, so if you're happy with our offer, it's wise to act promptly.
4. Will Pull-A-Part pick up my car, or do I need to bring it in?
Both options are available! If you accept our cash offer, we can send a tow truck to pick up your car for free from the Charlotte area. Alternatively, you can drop off your car at our location and get paid via company check.
5. What happens to my car after I sell it to Pull-A-Part?
Great question! Most cars become a part of our inventory in our auto part stores. Some are sold as affordable used cars, while others, at the end of their lifespan, are responsibly recycled to ensure minimal environmental impact.
6. I'm not looking to sell. Does Pull-A-Part offer anything else?
Certainly! We have a treasure trove of used auto parts for DIY enthusiasts. Additionally, if you're in the market for a used car, check out our inventory at the Winston-Salem location.
7. Are there any cars Pull-A-Part won't buy?
We pride ourselves on flexibility, buying cars in almost any condition. However, we cannot purchase vehicles with outstanding loans or liens. Always best to clear those first before thinking of selling.
---

CALL US
Operators are standing by to offer top dollar for your junk car. So don't wait, turn that clunker into cash today. Call us NOW!
---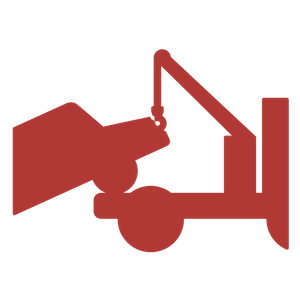 GET A FREE TOW
Stressed about selling your junk car? Don't be - we make it easy. Once we agree on a price, we'll send a truck to tow your car FREE of charge.
---

GET PAID INSTANTLY
Wanna rid yourself of that junk car and turn it into cash ? When you sell us your car, you get paid on the spot... Pick up the phone and call us NOW.
---
Call or fill out the form below for your free quote
Is this car complete?
For a car to be complete, the following criteria must be met:
No major mechanical components are missing, including the catalytic converter, engine or transmission
All wheels are included
All major body parts are intact, including all doors, hood and trunk