Tucson
Selling Your Junk Car in Tucson: The Ultimate Guide
Get Top Dollar for Your Junk Car in Tucson
Considering selling your aged vehicle? With Pull-A-Part in Tucson, the process becomes seamless and lucrative. Serving diverse areas such as Catalina Foothills, Oro Valley, and Marana, our commitment is to offer the best price for vehicles, regardless of their wear and tear. If you're pondering the potential value of your junk car, don't hesitate. Dial 520-413-4056 or use our Get a Quote form to receive a no-obligation quote from us. And it doesn't end there: our comprehensive service includes free towing, ensuring you have zero hassles, and we ensure cash in hand the moment we pick up your vehicle.
The Hassle-Free Way to Sell Your Junk Car in Tucson
Curious about how to begin? We provide multiple avenues for you to obtain a quote. Be it through our user-friendly online form, a quick chat with our knowledgeable representatives, or a personal visit to our Tucson auto salvage junkyard which operates from 8:00 AM to 5:30 PM, Monday to Saturday, we're at your service. For a more efficient evaluation, come prepared with key details about your car, like its make, model, year, and any specific damages or missing parts. But remember one thing: irrespective of the state of your car, Pull-A-Part is always keen to make a deal!
Navigating the Title Process in Arizona: A Brief Overview
Selling a car in Arizona typically requires a title. However, life happens, and titles get misplaced. If you're in such a situation, there's no cause for concern. By visiting the Arizona Department of Transportation and filling out the Title and Registration Application, you're on your way to getting a duplicate title. It comes at a minimal fee of $4, and it's advisable to carry photo identification if visiting in person, ensuring a smooth process.
The Unique Pull-A-Part Promise: More Than Just a Sale
What sets Pull-A-Part apart from your average junkyard? Our ethos of sustainability and community support. An impressive 95% of the cars we purchase find a new purpose at one of our 25 nationwide retail locations, offering a plethora of affordable auto parts. This strategic approach aids countless families, granting them access to maintain their vehicles at reasonable costs. If a vehicle we procure requires only slight modifications, we refurbish it for resale. And for those cars that have run their course? We ensure they're recycled in the most environmentally-conscious manner.
Swift, Supportive, and Sustainable: Our Commitment to You
At Pull-A-Part, we value your time. That's why once you've requested a tow truck, we promise a swift turnaround, usually ranging between 24 hours to three days. And when it's time to finalize the sale? Rest assured, it's a brief 20-minute interaction, concluding with instant payment. When you choose to do business with us, you're not just making a sale. You're participating in a cycle of sustainability, helping Tucson families, and making a positive impact on the environment.
FAQs for Selling a Junk Car in Tucson, AZ
1. What areas in Tucson does Pull-A-Part serve?
We serve a wide range of areas including Catalina Foothills, Oro Valley, Marana, Three Points, Green Valley, Vail, and of course, Tucson itself.
2. How do I determine the value of my junk car?
Simply give us a call at 520-413-4056 or fill out our Get a Quote form. After understanding details about your car's make, model, year, and condition, our experts will provide you with a competitive quote.
3. I don't have the title for my car. Can I still sell it to Pull-A-Part?
Generally, a title is required to sell your car in Arizona. If you've misplaced it, you can obtain a duplicate from the Arizona Department of Transportation. However, we advise checking with our representatives for specific situations.
4. Do you offer free towing for junk cars?
Absolutely! Once we finalize a price for your junk car, we'll send a tow truck to pick it up without any charge, and you'll be paid upon collection.
5. How long will it take for my junk car to be picked up once I agree to sell?
Our commitment is to be quick and efficient. Typically, once a tow truck is requested, it can take anywhere from 24 hours to less than three days to collect your car.
6. What happens to my car after I sell it to Pull-A-Part?
At Pull-A-Part, we believe in sustainability. About 95% of the cars we buy become inventory for affordable used auto parts in our nationwide retail locations. If minor repairs can rejuvenate a car, we restore and resell it. Finally, cars that are beyond repair are recycled in an environmentally-friendly manner.
7. What types of cars does Pull-A-Part purchase?
We buy a variety of cars – be it junk, salvage, damaged, or used cars in any condition. If you've got it, there's a high chance we're interested!
8. Can I buy used auto parts or cars from Pull-A-Part in Tucson?
Yes, you certainly can! If you're not looking to sell your car yet, you can visit us to get quality used auto parts or browse our selection of reliable used cars for sale.
9. If I change my mind after getting a quote, is there a long-term validity for it?
Our quotes are specific to the date they're issued, due to market fluctuations. If you find the quote agreeable, it's advisable to sell soon to avail that specific offer. Always feel free to reach back out for a new quote if needed.
---

CALL US
Operators are standing by to offer top dollar for your junk car. So don't wait, turn that clunker into cash today. Call us NOW!
---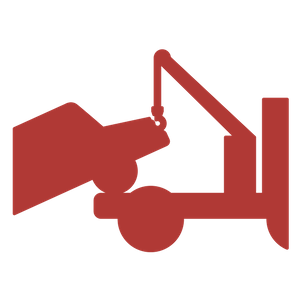 GET A FREE TOW
Stressed about selling your junk car? Don't be - we make it easy. Once we agree on a price, we'll send a truck to tow your car FREE of charge.
---

GET PAID INSTANTLY
Wanna rid yourself of that junk car and turn it into cash ? When you sell us your car, you get paid on the spot... Pick up the phone and call us NOW.
---
Call or fill out the form below for your free quote
Is this car complete?
For a car to be complete, the following criteria must be met:
No major mechanical components are missing, including the catalytic converter, engine or transmission
All wheels are included
All major body parts are intact, including all doors, hood and trunk