Nashville
How to Get Top Dollar for Junk Cars in Nashville
Nestled in the vibrant heart of Nashville and expanding its reach to neighboring cities like Franklin, Gallatin, and Hendersonville, Pull-A-Part distinguishes itself as the ultimate choice for car owners wanting to capitalize on their old vehicles. We pride ourselves on offering prices that reflect the true value of your junk car. Making the selling experience seamless, we come directly to you, picking up your vehicle and ensuring immediate cash or a company check exchange. Curious about the potential cash value of your old car? Don't hesitate! Contact us directly or utilize our "Get a Quote" form for a prompt and comprehensive evaluation. Dial 615-656-7197 and let's transform your old vehicle into cash today!
Your Car, Your Selling Choice
At Pull-A-Part, we celebrate and respect the diverse selling preferences of our clients. If you're someone who values the comfort of your own home, just give a ring to our Car Buy Associates or secure a no-obligation online quote. For those who prefer a more traditional route, our welcoming Nashville auto salvage yard eagerly awaits your visit from 8:00 AM to 5:30 PM, Monday to Saturday. Concerned about a lost title? Don't sweat it! The Department of Revenue offers an easy solution: secure a Duplicate Certificate of Title for a mere $11, alongside any county-specific fees.
Essential Tips for Selling Your Car to Pull-A-Part
We stand out from the crowd because of our willingness to buy any car, regardless of its present condition. Before reaching out, it's beneficial to gather some critical details about your vehicle. This includes the car's year, make, model, its present location, and an honest assessment of its condition. Are there significant damages or missing parts? It's all part of the story. Given the fluctuating market conditions in Nashville, our prices adapt to ensure you get the best deal. Once our quote meets your approval, it's advised to act promptly. Just a heads-up: we cannot proceed with vehicles that carry outstanding loans or liens.
Beyond Just Buying: The Pull-A-Part Difference
While it's easy to lump all salvage yards together, Pull-A-Part strives to redefine the stereotype. Instead of mindlessly shredding your cherished old car, we passionately seek avenues to reincarnate it. A staggering 95% of cars we acquire directly bolster the inventory across our 25 nationwide auto parts retail outlets. This initiative has been a game-changer, allowing countless families to pursue affordable vehicle repairs. Additionally, some vehicles, with a touch of TLC, are rejuvenated and offered as dependable modes of transport for those seeking budget-friendly options. Partnering with us means you're not only monetizing your old vehicle but also championing community upliftment and environmental responsibility.
Pull-A-Part in Nashville & Beyond
Our reputation and services aren't confined to Nashville. From the scenic lanes of Brentwood to the bustling streets of Murfreesboro, our presence resonates. But our repertoire extends beyond mere purchasing. Our salvage yard is a treasure trove, offering top-tier used auto parts at prices that don't break the bank. On the hunt for a trustworthy used car? Dive into our diverse Nashville inventory. Our ethos is lucid: Whether you're in the mood to sell, repair, or buy, Pull-A-Part is your trusted companion.
FAQs for Selling a Junk Car in Nashville, TN
1. How can I get the best price for my junk car in Nashville?
At Pull-A-Part, we offer top dollar for your vehicle, irrespective of its condition. To get the best value, ensure you have all the details about your car's make, model, year, and any damages or missing parts. Contact us directly by calling 615-656-7197, or use our online "Get a Quote" form to get a prompt evaluation.
2. Can I sell my car to Pull-A-Part even if I've lost the title?
Yes, you can. If you've lost your vehicle title, simply head to the Department of Revenue and apply for a Duplicate Certificate of Title. It will cost around $11 plus any county-specific fees. After acquiring the duplicate title, you can proceed to sell your car to us.
3. What types of cars does Pull-A-Part purchase?
We buy a diverse range of vehicles! From junk cars, salvage vehicles, damaged vehicles to used cars in any condition, we're interested. Whether your car is barely running or still driveable, we're ready to offer a price for it.
4. Does Pull-A-Part provide towing services?
Absolutely! Once we finalize a price for your car, we'll dispatch a tow truck to pick up your vehicle at no additional cost to you. This service extends to various areas including Franklin, Gallatin, Hendersonville, and several other neighborhoods around Nashville.
5. How quickly can I expect my car to be picked up after reaching an agreement?
Typically, after setting up the free tow, it takes a minimum of 24 hours and a maximum of three days for us to retrieve your junk car. Upon our arrival, the transaction is straightforward and quick, leaving you with cash in hand after about 20 minutes.
6. What sets Pull-A-Part apart from other salvage yards in Nashville?
While many salvage yards may simply shred and recycle vehicles, at Pull-A-Part, over 95% of the vehicles we purchase are repurposed across our 25 nationwide auto parts retail locations. Some cars, after minor repairs, are even sold to families looking for reliable transportation. We're committed to environmental responsibility and community support.
7. How do I know the quote for my car is fair?
Our quotes are derived from the current market conditions in Nashville and are based on your car's make, model, year, and condition. Remember, our quote remains valid only for the day it's provided, so if it meets your expectations, it's wise to act quickly.
8. Aside from buying cars, what other services does Pull-A-Part in Nashville offer?
In addition to purchasing vehicles, our Nashville auto salvage yard offers high-quality used auto parts at competitive prices. Plus, if you're in the market for a reliable used car, you can browse our available inventory in Nashville.
---

CALL US
Operators are standing by to offer top dollar for your junk car. So don't wait, turn that clunker into cash today. Call us NOW!
---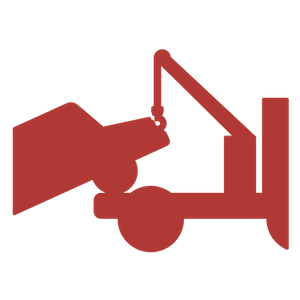 GET A FREE TOW
Stressed about selling your junk car? Don't be - we make it easy. Once we agree on a price, we'll send a truck to tow your car FREE of charge.
---

GET PAID INSTANTLY
Wanna rid yourself of that junk car and turn it into cash ? When you sell us your car, you get paid on the spot... Pick up the phone and call us NOW.
---
Call or fill out the form below for your free quote
Is this car complete?
For a car to be complete, the following criteria must be met:
No major mechanical components are missing, including the catalytic converter, engine or transmission
All wheels are included
All major body parts are intact, including all doors, hood and trunk