Akron
How to Sell Your Junk Car in Akron, OH
Thinking about getting rid of that old car in Akron, OH? Pull-A-Part is your trusted source in places like Medina, Strongsville, and other neighboring towns. Whether it's an old, damaged, or barely functioning vehicle, we're your best bet. Dial 330-238-2748 or utilize our Get a Quote form for a straightforward transaction!
Your Hassle-free Junk Car Selling Experience
Pull-A-Part Akron ensures you don't have to jump through hoops. Receive an instant quote from the comfort of your home, or pop by our yard from Monday to Saturday, 8:00 AM - 5:30 PM. Seal the deal, and we hand over the cash. Did we mention over 95% of the cars we buy help in providing affordable repair options or end up as reliable used vehicles for someone else? Turn that old car into cash with Pull-A-Part!
Important Details You Should Be Aware Of
What's My Junk Car's Value? The amount you get depends on various factors, including the car's make, model, year, and overall state. Quotes are valid for the same day they're given. Note: We don't accept cars still under loans or liens.
Selling Without a Title in Ohio? Head to your local Ohio County Clerk of Courts Title Office. There's more info about this in the following FAQ section. Our team can also provide guidance on the process.
Yes, We Offer Free Towing! Once we strike a deal, expect free towing within 24 to 72 hours. After towing, getting paid is a swift process, usually under 20 minutes!
Quality Auto Parts & Supporting Our Akron Community
Not in a rush to sell? No worries. Pull-A-Part Akron is also where you can find top-grade used auto parts or even purchase a reliable used car. And if you do decide to sell your car to us, know that you're playing a part in supporting the environment and our local community. Reach out to understand more about how we operate or drop by our yard to see our offerings.
Frequently Asked Questions - Selling Your Junk Car in Akron, OH
1. How does the selling process at Pull-A-Part Akron work?
It's simple at Pull-A-Part Akron. Either get a quote online or over the phone, or directly visit our location in Akron, OH, anytime Monday to Saturday, between 8:00 AM and 5:30 PM. After evaluating your vehicle, we hand over a check immediately.
2. What do I need to do to sell my junk car without its title in Ohio?
Without a title in Ohio, you'll have to visit the local Ohio County Clerk of Courts Title Office. They'll guide you through obtaining a replacement title. Ensure you fill the Application for Certification of Title to a Motor Vehicle form. Remember, there's a fee of $15 for this in Ohio.
3. What details should I provide to sell my car at Pull-A-Part in Akron?
Give us details such as the vehicle's year, make, model, current location, overall condition, and any significant damages or parts that might be missing. The more accurate the information, the better the quote you'll receive.
4. How is my car's worth determined at Pull-A-Part Akron?
Your vehicle's value is based on its make, model, year, and condition, in addition to the current market rates in Akron. The quote is valid only for the day it's provided. Payment is instant, either on pickup or when you bring the car to Pull-A-Part.
5. Will Pull-A-Part in Akron take a car in any condition? And is the towing free?
Absolutely! We at Pull-A-Part Akron take vehicles of all sorts, no matter their age, size, or state. Once the price is settled, we offer free towing, ensuring the process remains smooth for you.
6. How long is the selling process at Pull-A-Part Akron?
With Pull-A-Part Akron, it's fast and efficient. After arranging the towing, which can take 24 hours to 3 days, the payment process is usually completed in less than 20 minutes.
7. What makes Pull-A-Part Akron different from other junkyards?
Pull-A-Part Akron isn't just any junkyard. Over 95% of the cars we purchase are utilized for parts in our auto parts retail locations. We provide fair pricing, contribute to affordable car solutions, offer used cars, and recycle responsibly.
8. How do I get in touch with Pull-A-Part in Akron?
If you're in the Akron area and have queries regarding selling your junk car, just reach out to our knowledgeable team at Pull-A-Part. We're here to assist and clarify any questions about your vehicle sale.
---

CALL US
Operators are standing by to offer top dollar for your junk car. So don't wait, turn that clunker into cash today. Call us NOW!
---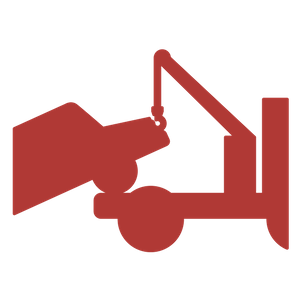 GET A FREE TOW
Stressed about selling your junk car? Don't be - we make it easy. Once we agree on a price, we'll send a truck to tow your car FREE of charge.
---

GET PAID INSTANTLY
Wanna rid yourself of that junk car and turn it into cash ? When you sell us your car, you get paid on the spot... Pick up the phone and call us NOW.
---
Call or fill out the form below for your free quote
Is this car complete?
For a car to be complete, the following criteria must be met:
No major mechanical components are missing, including the catalytic converter, engine or transmission
All wheels are included
All major body parts are intact, including all doors, hood and trunk