New Orleans
How to Sell Your Junk Car in New Orleans, LA
Ready to turn your junk car into cash? Pull-A-Part New Orleans is your go-to solution. Serving New Orleans, Metairie, Kenner, and LaPlace, Pull-A-Part buys used cars offering top dollar. Their unique and simplified process allows you to easily request a quote, schedule a pick-up, and receive cash directly at your doorstep. Simply call 504-613-0432 or complete the 'Get a Quote' form to swiftly get rid of your junk car.
Options for Selling Your Car for Cash
Selling your car for cash has never been easier with the array of options offered by Pull-A-Part in New Orleans. Get a free quote from the comfort of your home by calling a Car Buy Associate or filling up the form on the website. You can also visit Pull-A-Part's New Orleans auto salvage yard, open Monday through Saturday, to receive a spot offer. It's crucial to remember that, most salvage yards in Louisiana, including Pull-A-Part, require a vehicle title. You can easily request a duplicate from the Louisiana Office of Motor Vehicles.
Tips for Selling Your Car to Pull-A-Part and Determining Its Worth
If you're ready to sell your car and make some quick cash, Pull-A-Part is here to help. It's good to have answers ready about the make, model, year, condition, and location in Louisiana of your car. Pull-A-Part values transparency and gives out quotes based on these parameters, ensuring you get the best possible price. However, remember that they only purchase vehicles without outstanding loans or liens.
Selling Your Non-Working Car and the Duration
Selling a car that doesn't run? Worry not, Pull-A-Part buys any car in any condition and even tows it for free. Within a span of 24 hours to 3 days, they not only tow your car but also pay you in less than 20 minutes once the towing process starts. From junk cars to used cars in any condition, all types can be sold here.
Benefits and Impact of Selling Your Car to Pull-A-Part
Choosing Pull-A-Part for selling your junk car makes a huge difference. Pull-A-Part ensures your car either helps other families in the form of affordable used auto parts or is recycled in an environmentally responsible way. If your car is still in decent condition, it can be repaired and sold to a family in need of a budget-friendly vehicle. For those looking to buy used auto parts, Pull-A-Part holds a vast inventory of quality used car parts at great prices. No matter what your needs are, remember, Pull-A-Part New Orleans is your best choice for selling, buying, and recycling cars.
FAQs about Selling Junk Cars in New Orleans, LA
1. What does Pull-A-Part offer for junk cars in New Orleans?
We offer top dollar for used cars, making it easy for you to get a quote, schedule pick up and receive cash for your car. We serve various areas in New Orleans including Metairie, Kenner and LaPlace.
2. How can I receive a quote for my car?
You can get a free quote by calling one of our Car Buy Associates or by filling out the form on our page. We also offer on-the-spot offers at our New Orleans auto salvage yard from Monday through Saturday, 8:00 AM to 5:30 PM.
3. Can I sell my junk car without a title in Louisiana?
Most salvage yards, including us, require a vehicle title to sell your junk car in Louisiana. However, you can request a duplicate vehicle title from the Louisiana Office of Motor Vehicles and submit an application to your local New Orleans OMV with a $68.50 duplicate title fee plus additional processing costs.
4. How can I sell my car to Pull-A-Part in New Orleans?
When selling your car to us, please make sure you have answers to the following questions handy: the year, make, and model of your car; the area of Louisiana where the car is located, the car's condition, and any significant damages or missing parts.
5. How much is my car worth?
We base the quote on the make, model, year, and condition of the junk car you're selling and the typical rates in the New Orleans area to give you the best price around. However, we will not purchase a car or truck with an outstanding loan or lien.
6. What types of cars will Pull-A-Part buy?
We buy any car, in any condition with free towing also provided. This includes junk cars, salvage cars, damaged cars, and used cars in any condition.
7. How fast can I sell my junk car to Pull-A-Part?
Depending on your location and our schedule, we can tow your car within 24 hours to 3 days. Once the tow starts, we'll pay you in 20 minutes or less.
8. What happens to cars after selling to Pull-A-Part?
We ensure that your car serves others in the New Orleans community. Most of the cars we buy for cash become inventory at our 25 do-it-yourself used auto part stores across the country or get fixed up and sold at affordable prices.
9. How does selling my car to Pull-A-Part help the environment?
Any junk cars that we can't sell or use their parts in our yards are recycled in the most environmentally responsible way.
10. What areas does Pull-A-Part New Orleans serve?
We serve various locations including Metairie, Delacroix, LaPlace, Kenner, Eden Isle and New Orleans.
---

CALL US
Operators are standing by to offer top dollar for your junk car. So don't wait, turn that clunker into cash today. Call us NOW!
---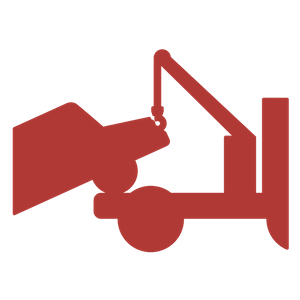 GET A FREE TOW
Stressed about selling your junk car? Don't be - we make it easy. Once we agree on a price, we'll send a truck to tow your car FREE of charge.
---

GET PAID INSTANTLY
Wanna rid yourself of that junk car and turn it into cash ? When you sell us your car, you get paid on the spot... Pick up the phone and call us NOW.
---
Call or fill out the form below for your free quote
Is this car complete?
For a car to be complete, the following criteria must be met:
No major mechanical components are missing, including the catalytic converter, engine or transmission
All wheels are included
All major body parts are intact, including all doors, hood and trunk